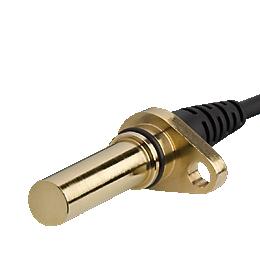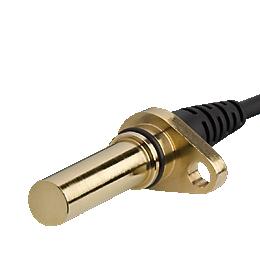 description
Additional Information
Documents
Magnetic pulsers
Magnetic encoders are suitable for non-contact scanning of steel measuring scales. These can be: gear wheels or racks, slotted discs or grooved belts, screw heads or milled structures.
The pulse generators are designed for applications under the toughest industrial environmental conditions.
The modular design principle of the pulse generator, e.g. with regard to housing, connection technology and signal electronics, enables optimal solutions according to the specific application conditions.
Features of magnetic pulsers
- Measuring frequency: 0 Hz to 30 kHz
- Direction detection
- Signal type: open collector NPN or PNP, push-pull, TTL, HTL, etc.
- Current carrying capacity optionally up to 200 mA
- Working temperature -40 … 150 °C
- High thermal shock resistance
- Pressure-resistant up to 500 bar
- Stable against dynamic pressure changes
- High electromagnetic interference immunity
- Great insensitivity to external magnetic interference fields
- Resistance to oils, salts, alkalis, acids
- Suitable for industrial cleaning with water or steam jets
- High vibration and shock resistance
Applications Magnetic pulse generators
Position determination, recording and monitoring of speed (speed, standstill), direction of movement (direction of rotation), e.g. in:
- gearboxes
- electric vehicles (e.g. industrial trucks)
- ship engines
- construction machinery - Brake monitoring (ABS and slip control)
- Machine tools
- Wind turbines
- Combustion engines
- Path tracking systems
- Elevators
Additional information on the product Magnetic pulse generator

Supplier: VS Sensorik AG
Documents for the product Magnetic pulse generator
Please ask us for the data sheet.