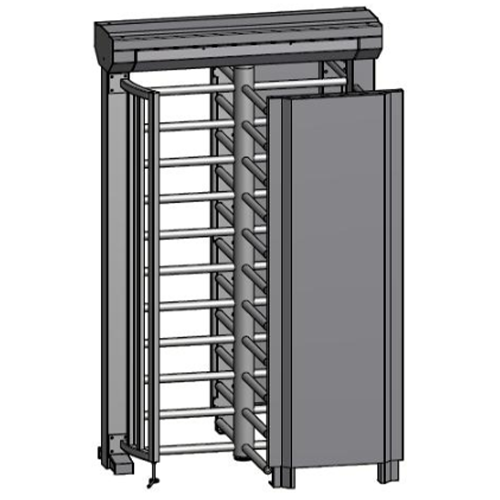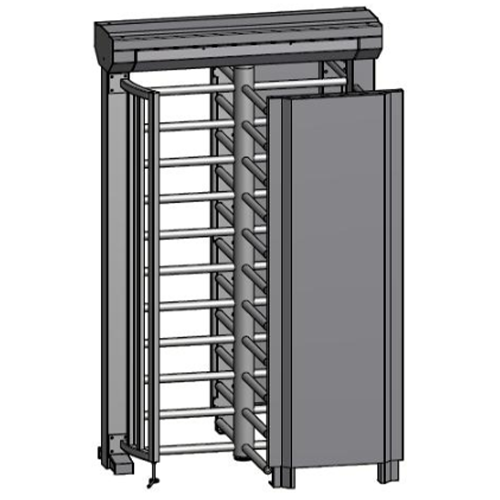 description
Additional Information
Documents
Ecco Arena 90 HE
Especially suitable for outdoor entrances to stadiums and in factory security, with high demands on mechanical strength. The motor-driven portal single turnstile Ecco Arena 90HE with drum and deflector rake made of stainless steel and guiding elements as well as feet made of hot-dip galvanized steel is particularly suitable for stadiums and leisure facilities with a large number of visitors as well as for outdoor plant security. The front panel offers space and installation options for card readers. Ecco Arena 90HE is suitable for one-way or two-way operation and offers very good personal separation thanks to the 90° division.
Features Ecco Arena 90 HE
Card reader can be integrated
Compact design
Easy assembly
Vandalism-proof
One or two-way operation
Input direction changeable
Long-lasting quality
Integrated controller
Maintenance-free mechanics
easily accessible electronics
Pass count
Additional information on the product Ecco Arena 90 HE
Supplier: Gotschlich GmbH
Documents on the product Ecco Arena 90 HE
Please ask us for the data sheet.