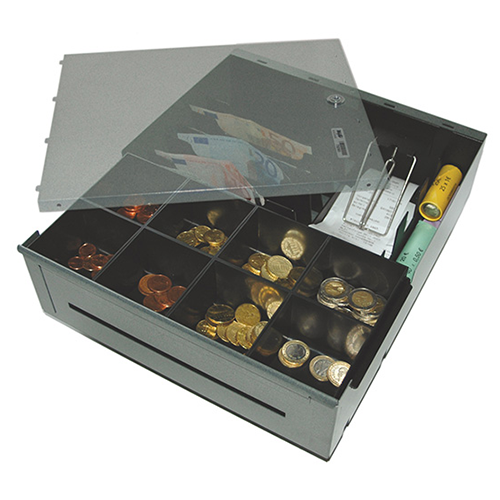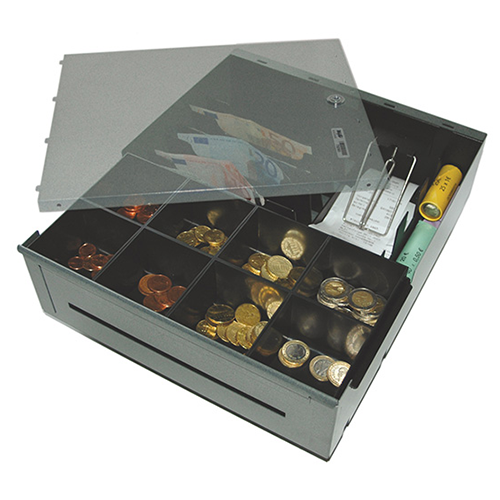 description
Additional Information
Documents
Cash register – KE 32E-SF-NR(-D)
The equipment and combination options of our till inserts are very versatile. All bank/coin inserts as well as the general till insert equipment stand out due to their quality. In addition to the quality of these elements, we have taken ergonomic aspects into account in particular, so that bills and coins can be sorted and stored quickly and conveniently.
Properties cash register - KE 32E-SF-NR(-D)
Description:
The completely removable coin insert with 8 weighable coin trays and the banknote insert with 6 inclined compartments as well as 2 receipt compartments and a large roll compartment leaves nothing to be desired by the user.
Additional information on the product cash register insert KE 32E-SF-NR(-D)
Supplier: Mogler-Kassen GmbH
Scope of delivery: see standard equipment. The cover (-D) - if present on the model - is included in the price. Please inquire about optional or other equipment.

Delivery costs: Unless otherwise stated, the current delivery costs for Mogler-Kassen GmbH products in Switzerland are CHF 80.00 excl. VAT. This product cannot be picked up from us.
Type checkout
Cash register accessories
Opening type checkout
-
Options checkout
-
Coin box till
-
Notes compartment register
-
Order elements checkout
Order elements, banknotes, till insert
-
Documents for the product till insert KE 32E-SF-NR(-D)
Please ask us for the data sheet.