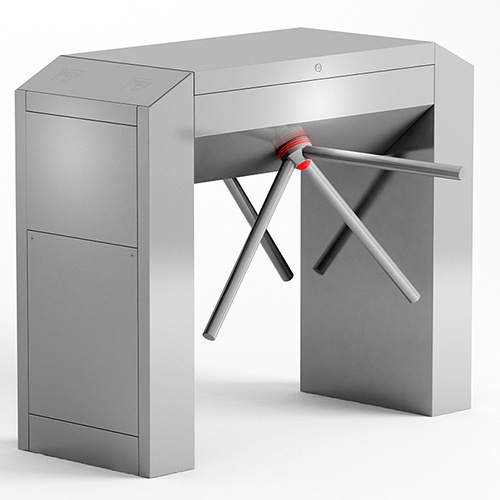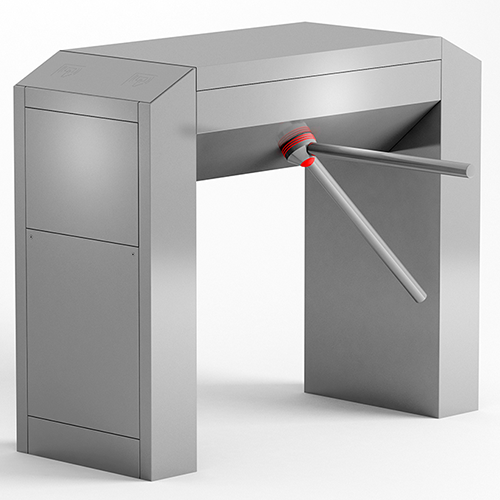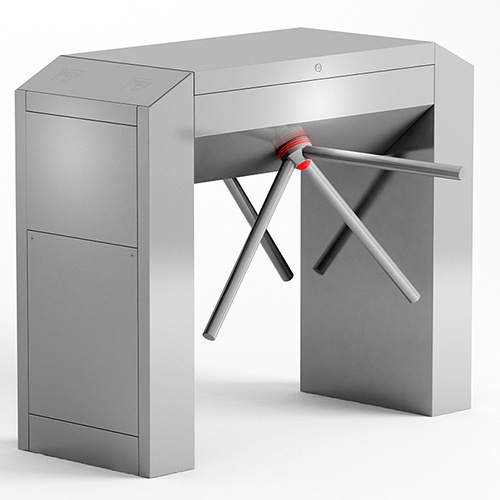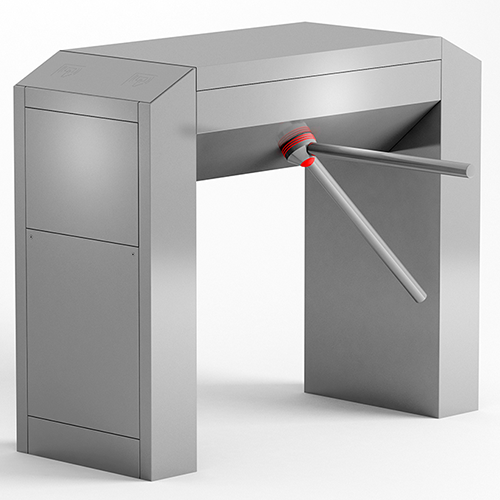 description
Additional Information
Documents
Turnstile Module Cross Duo
Especially suitable for high-traffic indoor access points in exhibition centres, stadiums and event halls as well as in public transport. Ideal solution for two lanes, as mounting holes, wiring, ground anchors are only needed once. The motorized Modul Cross turnstile, with its high-quality, robust and vandalism-resistant stainless steel portal housing, is particularly suitable for installing barrier batteries at heavily frequented interior access points. The housing offers space and installation options for card readers. Modul Cross is suitable for one- or two-way operation and is available as a classic 3-arm turnstile as well as a 2-arm barrier suitable for escape or as an open gate for blocking only in the event of misuse (see separate product sheet). A large selection of special equipment allows adaptation to individual needs.
Properties Turnstile Module Cross Duo
Card reader can be integrated
Fully assembled delivery
One or two-way operation
Input direction changeable
High throughput
Long-lasting quality
Vandal resistant
Secure isolation of people
Integrated controller
Maintenance-free mechanics
Pass count
extensive range of accessories
Additional information on the product turnstile module Cross Duo
Supplier: Gotschlich GmbH
Documents on the product turnstile Module Cross Duo
Please ask us for the data sheet.