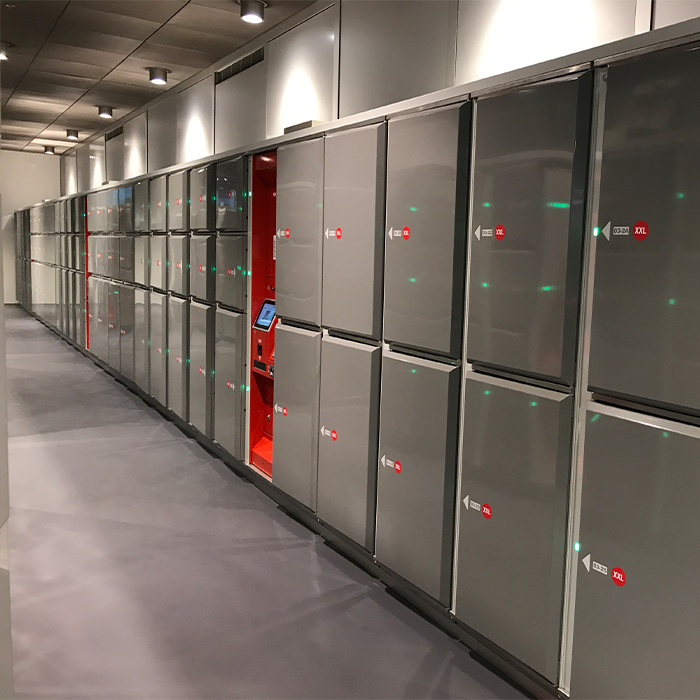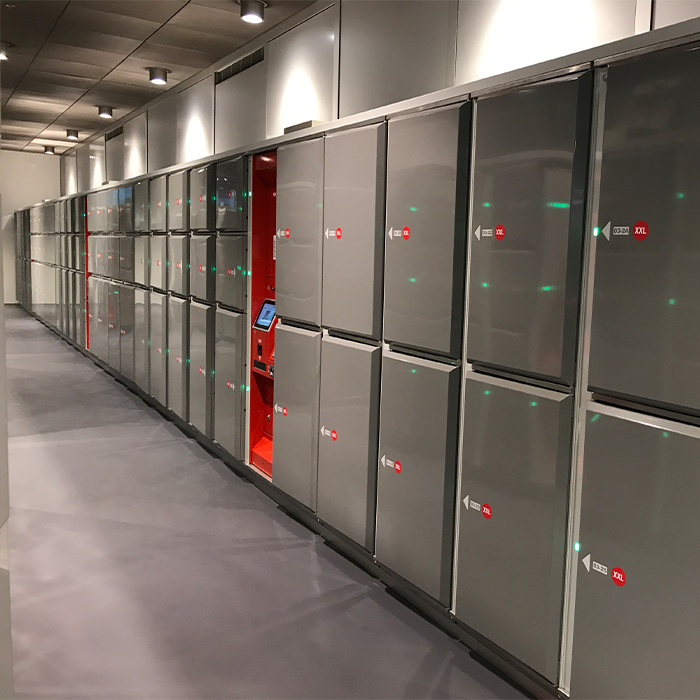 description
Additional Information
Documents
Locksafe
This luggage locker system was developed for public areas. Due to the solid workmanship, the locker cabinet offers a high level of security. Whether luggage, handbags, shopping bags, clothing, laptops, smartphones, skis and snowboards, golf bags or baby carriages - the different locker sizes offer enough storage space for luggage of all sizes. Locksafe by LockTec - you buy luggage lockers from professionals!
Product details Locksafe locker
The Locksafe locker cabinets are made of 1.5mm thick, powder-coated sheet steel, the locker base is made of 1.5mm thick stainless steel. The luggage lockers are equipped with a wider and handicapped-accessible control station with a touchscreen screen, barcode ticket scanner and LED lights to indicate occupancy. The clever lockers can be used both indoors and outdoors.
Equipment Locksafe locker
The Locksafe lockers can optionally be equipped with mains connections (Locktec Power Charger) for charging mobile devices such as mobile phones, laptops, batteries and the like. This additional function attracts further users of the locker system and leads to an increase in rental income.
The locker systems are available in different colors - of course also in special colors and your personal CI design.
The operator station consists of a PC and touchscreen with a multilingual, intuitive user interface. It is available both integrated and separately.
Paying the rent: lockers with coin or cashless.
Furthermore, clothes rails and coat hooks can be attached to hang up clothes.
The opening and closing mechanism of the safe deposit boxes can be activated by entering a PIN on the touchpad, scanning a barcode or RFID code, or by fingerprint.
Benefits for the operator
Locker without a key - if you lose the ticket, you don't have to change the lock.
High level of security - barcode tickets cannot be copied.
Improving customer service - thereby increasing rental income.
Numerous locker sizes offer storage space for all kinds of luggage.
Saving of personnel costs - only one cash box has to be exchanged for a system.
Plant, income and rental prices can be conveniently monitored and controlled via the web browser.
Benefits for the user
Mobility for shopping, sightseeing and eating out.
Secure luggage storage.
Multilingual menus at the payment point guarantee easy operation.
Payment is possible with coins or cashless.
Compartments equipped with sockets allow electronic devices to be charged.
Additional information on the Locksafe locker product
Supplier: LockTec GmbH
Documents on the Locksafe locker product product
Data sheet Locksafe