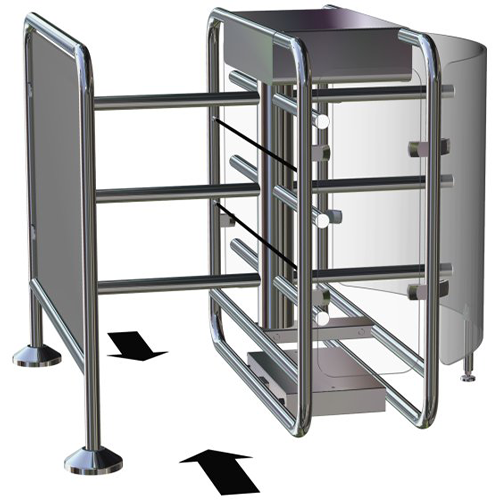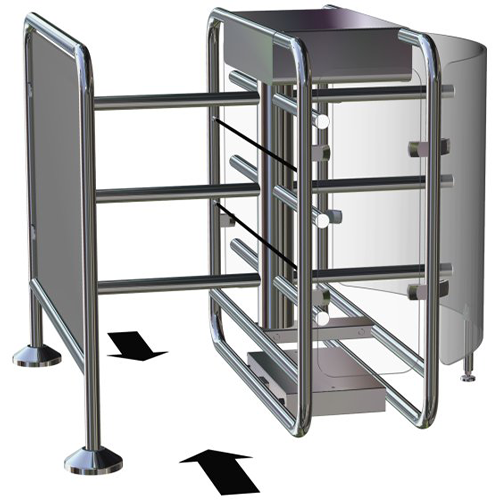 description
Additional Information
Documents
Vertical turnstile Vario 1100 E / D
Especially suitable for well-frequented entrances with entry and exit operations in indoor and outdoor areas in pools and leisure facilities as well as in architecturally delicate buildings. The motorized, waist-high Vario 1100 E vertical turnstile is made entirely of rustproof materials and is particularly suitable for setting up barriers at high-traffic access points in swimming pools and leisure facilities. Drive and Logiturn control are arranged at the top and are therefore easily accessible and protected from soil moisture. Thanks to its transparent housing, the Vario 1100 E appears particularly delicate and enriches the architecture of the reception area. Vario 1100 E is suitable for one-way or two-way operation and is optionally available in a version suitable for seawater.
Properties of vertical turnstile Vario 1100 E / D
Fully assembled delivery
Silent run
LOGITURN control
bidirectional operation
Input direction changeable
High throughput
Long-lasting quality
Architecture-friendly transparency
Seawater version available
Integrated controller
Maintenance-free mechanics
Extensive range of accessories
Additional information on the product vertical turnstile Vario 1100 E / D
Supplier: Gotschlich GmbH
Documents for the product vertical turnstile Vario 1100 E / D
Please ask us for the data sheet.