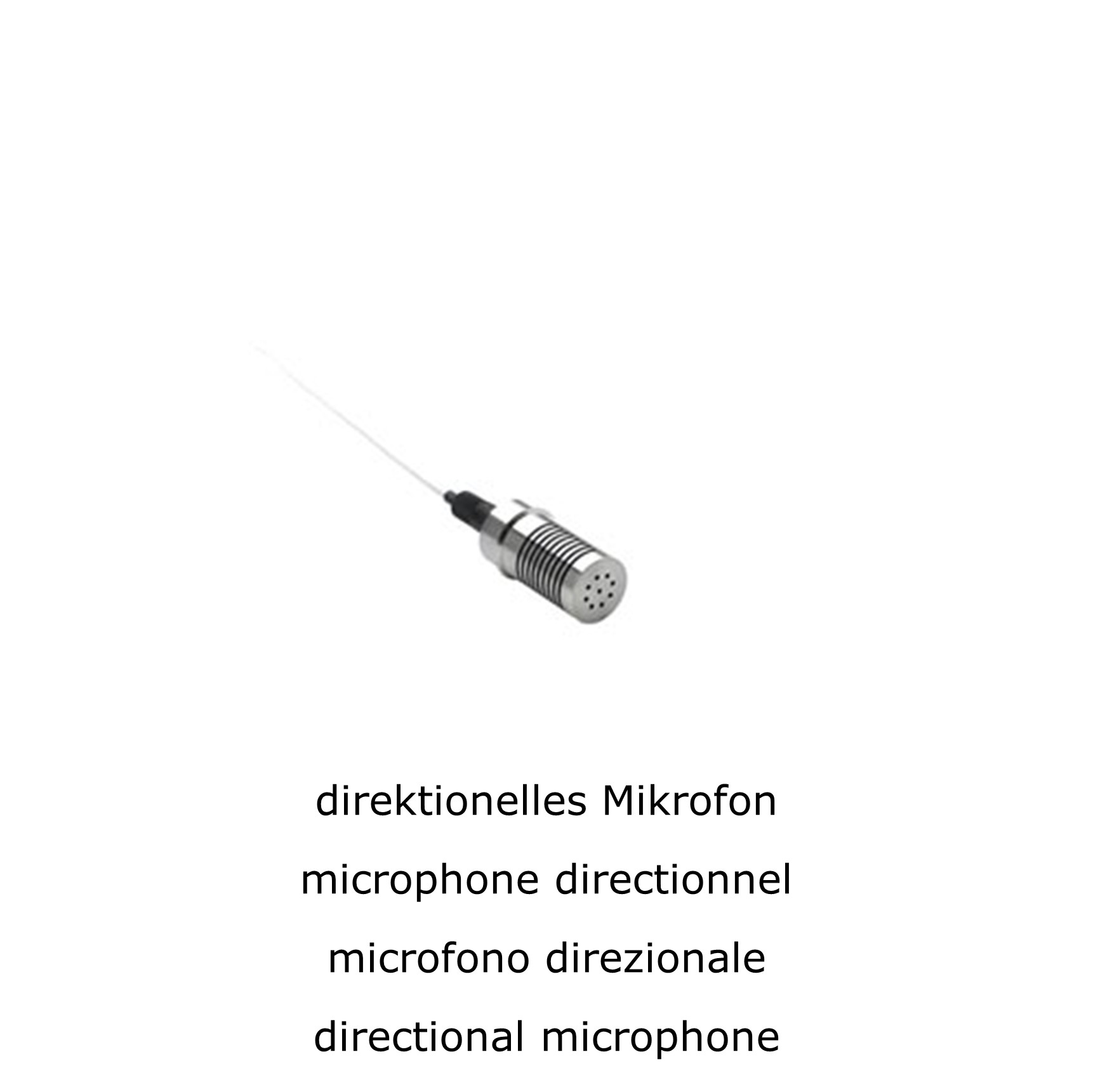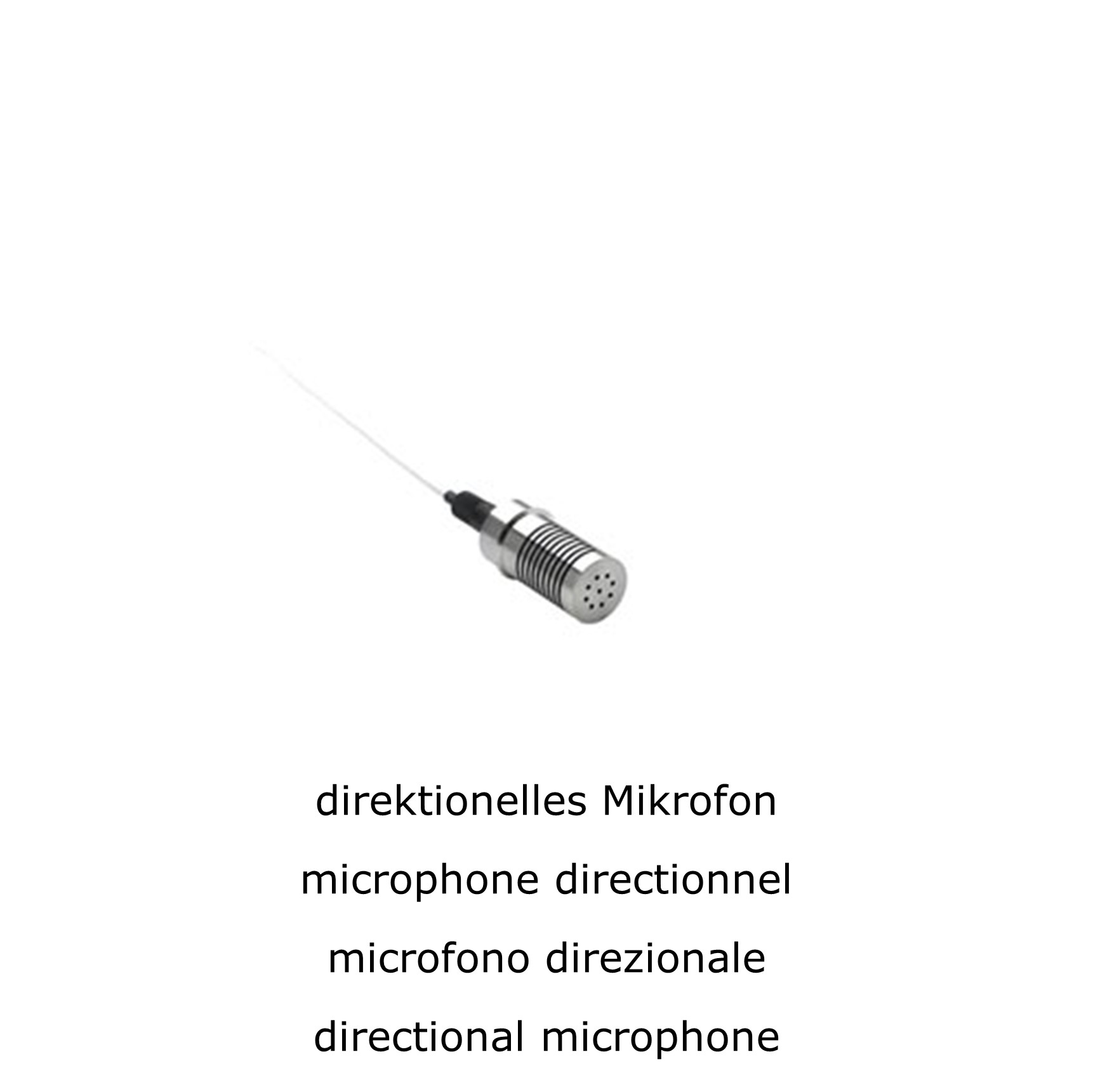 description
Additional Information
Documents
Microphone
Microphone for customer side
Directional electret microphone in stainless steel housing with plug, Ø 17 x 36 mm in stainless steel housing, bare, vandal-proof, with plug and socket, 3.5 m connection cable
Directional electret microphone in stainless steel housing with M10x1 fine thread, Ø 17 x 36 mm in stainless steel housing, bare, vandal-proof, with plug and socket, 3.5 m connection cable
Omnidirectional built-in electret microphone in stainless steel capsule, Ø 8 x 5.5 mm in stainless steel capsule, vandal-proof, with 3.5 m connection cable
Additional information about the product microphone
Note: The product is compatible with our intercom systems.
The directivity depends on the design of the microphone capsule and of external form elements (e.g. shotgun microphone). The strength of the directivity is described by the degree of bundling or the bundling factor. Prototype polar patterns are named after their appearance in the polar diagram:
Source: https://de.wikipedia.org/wiki/directional characteristic
Documents for the product microphone
Brochure intercom microphone
When you select a page, the full page is updated.
Press the spacebar, then press the arrow keys to make a selection.