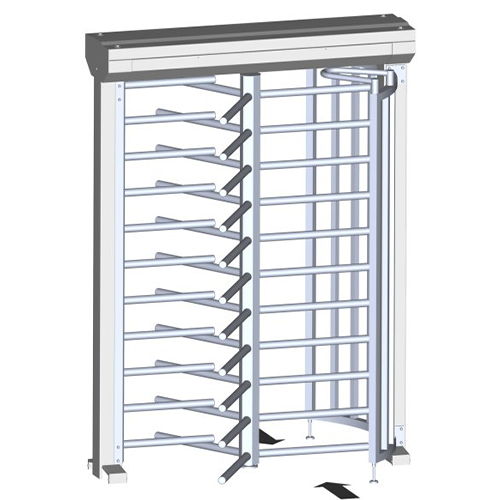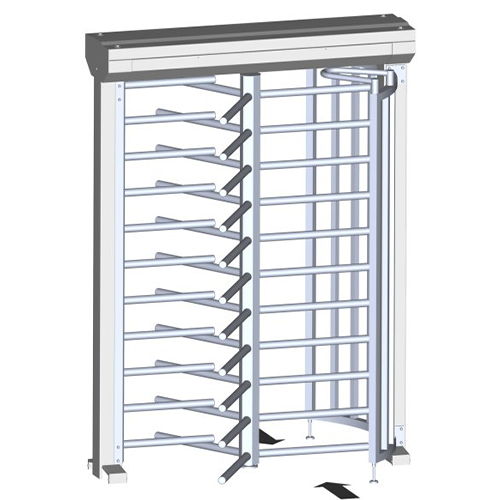 description
Additional Information
Documents
Ecco 120 HE
Especially suitable for outdoor entrances in factory security and sports facilities as well as garage transitions with high demands on mechanical strength. The motorized portal turnstile Ecco 120 HE with drum, deflection rake, guide elements and feet made of stainless steel is particularly suitable for outdoor plant security as well as for stadiums, leisure facilities and transitions from garages to buildings. Thanks to its small size and transparency, the Ecco 120 HE can be integrated into fence systems without disrupting it. Ecco 120 HE is suitable for one-way or two-way operation and, thanks to the 120° division, offers a high level of convenience with good separation. A hot-dip galvanized version is available as a particularly inexpensive alternative.
Features Ecco 120 HE
architecture-friendly transparency
Easy assembly
Vandalism-proof
One or two-way operation
Input direction changeable
Long-lasting quality
Integrated controller
Maintenance-free mechanics
Pass count
Additional information on the product Ecco 120 HE
Supplier: Gotschlich GmbH
Documents on the product Ecco 120 HE
Please ask us for the data sheet.