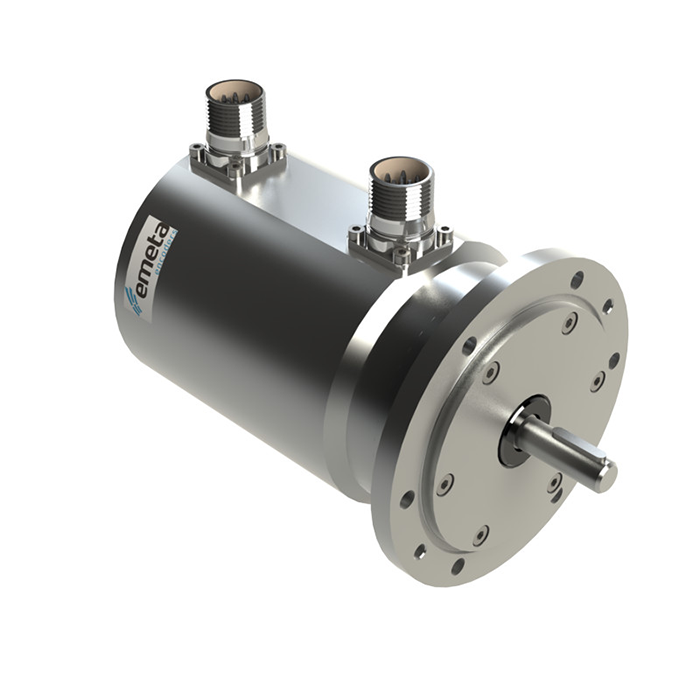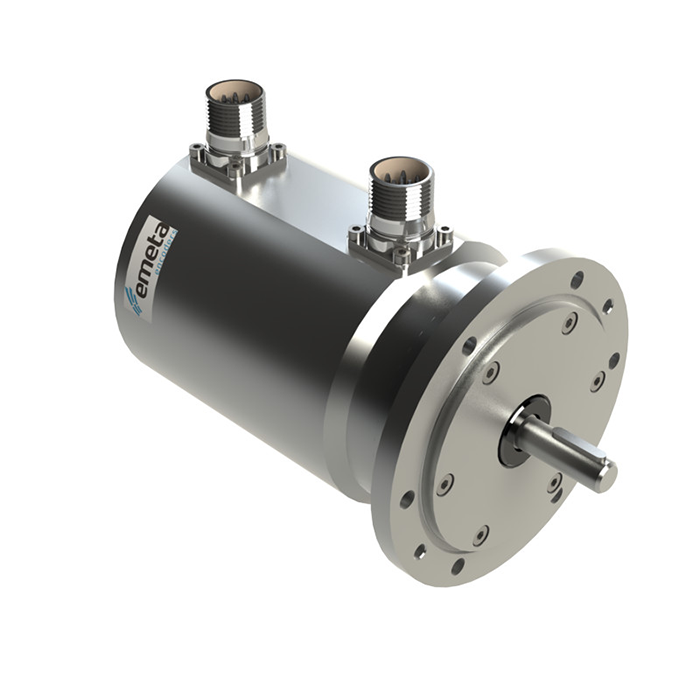 description
Additional Information
Documents
MA450 overspeed switch + incremental encoder
Incremental encoder for speed feedback with integrated mechanical overspeed switch.
The MA450 series is a range of encoders that support combinations with integrated speed monitoring switches. The overspeed detection is based on a mechanical principle of centrifugal force. Once a set limit speed is exceeded, the switch will indicate speed tripping via dedicated electrical outputs when opening/closing. These outputs can close/break a contact or a relay with 230V and 6A. Overspeed monitoring combined with normal incremental outputs makes the MA450 suitable for use in safety-related applications.
Features MA450 overspeed switch + incremental encoder
The extremely robust design and the encapsulation of the encoder series make them suitable for use in marine or offshore environments. Mines & cranes are two other suitable areas of application for the encoder series.
Mechanically, the MA450 series is based on an 11mm solid shaft with a keyway to prevent slippage. The mounting flange is compatible with previous tachogenerator interfaces including a B10 mounting flange. The entire construction is made of high-quality stainless steel.
Additional information on the product MA450 incremental encoder
Supplier: EMETA Encoders AG
| | |
| --- | --- |
| Encoder functions | Velocity Control Speed ​​monitoring |
| Area of ​​application | Mines, marine, cranes and other environments with high risks of corrosion and wear. Safety related applications Paper, Steel plants or Windpower with high requirements in terms of useable life and reliability. |
| Encoder type | Incremental encoder, Overspeed monitor |
| outer diameter | 115mm |
| shaft dimension | 11mm key way |
| Flange type | B10 euro flange |
| Supply voltage | 5-30Vdc |
| Electrical interface | TTL | HTL |
| Number of channels | 6 channels (A, B & 0-pulse differential) |
| electrical connection | Cables | terminal box | 12 pin Con FM (M23 type) |
| Chock | 200g |
| Range temperature | -40°C – +80C |
| vibration | 20g at 20-2000 Hz |
| Shaft Type | Solid shaft |
| connection direction | Radial |
| Material | Stainless steel |
Documents for the product MA450 incremental encoder
Data sheet MA450 incremental encoder