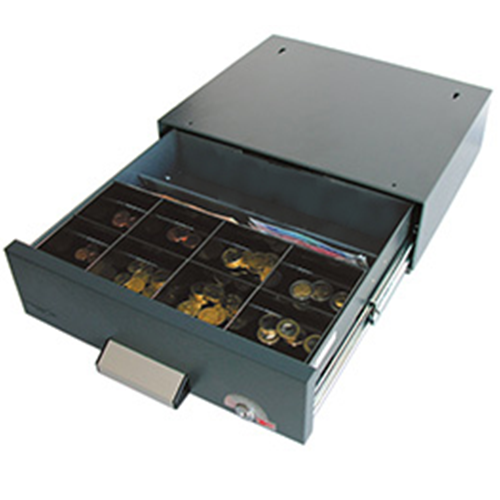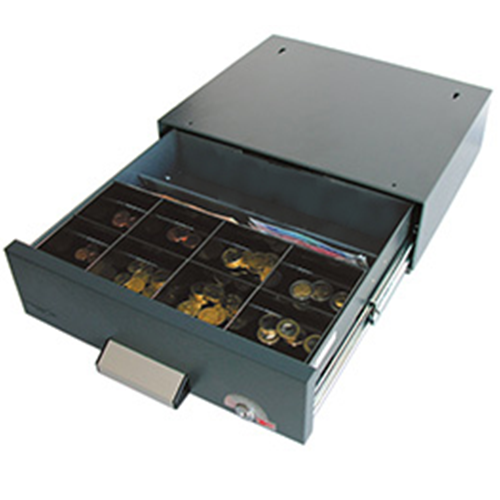 description
Additional Information
Documents
Mechanical Cash Drawer - 35/30 Z
Mogler cash drawers with a cylinder lock are purely mechanical cash drawers. This variant is the basic version, it only has a cylinder lock and does not include a security alarm system.
Features Mechanical Cash Drawer - 35/30 Z
Technical data:
dimensions:
width: 350 mm
depth: 300 mm
height: 110 mm
Standard equipment:
6 or 8 coin trays
2 standing banknotes
Options:
INKiESS MiNiKORD
weighable single coin wells
Coin insert:
ME 315-8/6 (coin insert with 8/6
optional INKiESS MiNi 315
Banknote compartments:
2 inclined compartments for banknotes
Cash inserts:
TK 325
Suitable for all cash drawers with a width of: 350 (347), 540 (580) and 550 (590) mm
Suitable for coin insert ME 315 and Mini 315 4 flat compartments for banknotes
Additional information on the product mech. Cash drawer 35/30 Z
Supplier: Mogler-Kassen GmbH
Scope of delivery: see standard equipment. The cover (-D) - if present on the model - is included in the price. Please inquire about optional or other equipment.

Delivery costs: Unless otherwise stated, the current delivery costs for Mogler-Kassen GmbH products in Switzerland are CHF 80.00 excl. VAT. This product cannot be picked up from us.
Type checkout
mechanical cash register
Opening type checkout
cylinder lock
Options checkout
-
Coin box register
6 coin compartments, 8 coin compartments
Notes compartment register
2 music fans standing
Order elements checkout
-
-
Documents for the product mech. Cash drawer 35/30 Z
Please ask us for the data sheet.