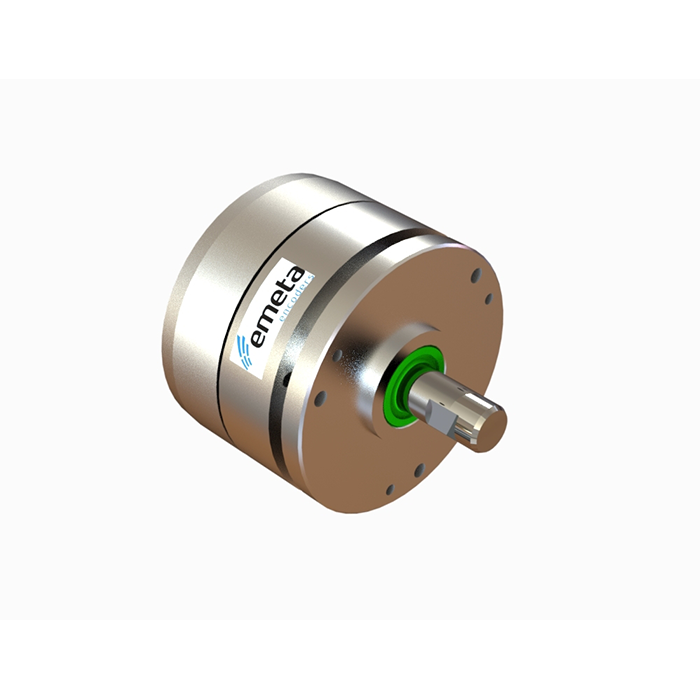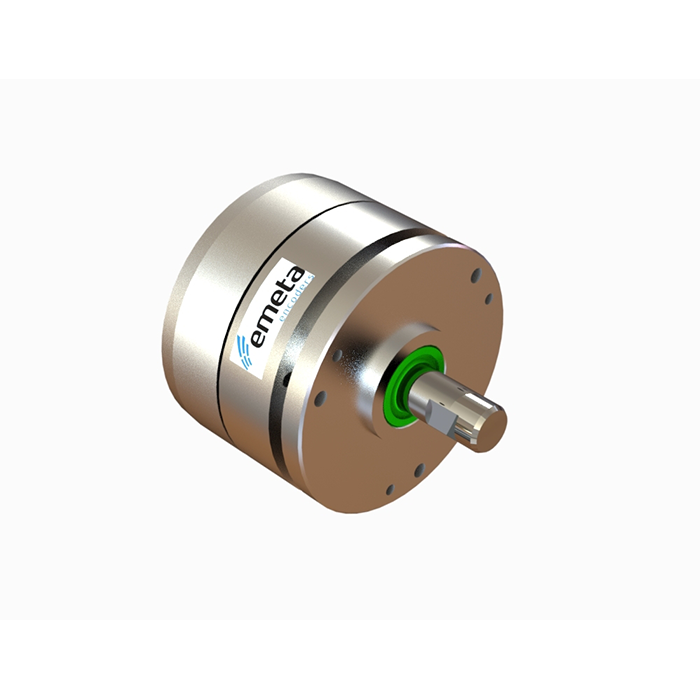 description
Additional Information
Documents
MG300 magnetic rotary encoder
Rugged magnetic incremental encoder designed for harsh environments.
Features of MG300 magnetic rotary encoder
The encoder has a massive shaft and enlarged heavy-duty bearings. The outer diameter of the encoder is 58mm, making this encoder larger and more robust compared to other encoder models.
Suitable for applications subject to chocks and vibration.
AdvancedDescription
Additional information on MG300 magnetic rotary encoder
AdvancedDescription
Document on MG300 Magnetic Encoder
Data sheet MG300 magnetic rotary encoder
Additional information about the product MG300 magnetic rotary encoder
Supplier: EMETA Encoders AG
| | |
| --- | --- |
| Encoder functions | Motion Control Velocity feedback Length, direction or acceleration measurements |
| Area of ​​application | Saw mills & Forestry where demand on availability and performance is high. Suitable for Forrest harvesters & Forrest forwarders |
| Encoder type | Incremental encoder |
| outer diameter | 58mm |
| shaft dimension | 6 mm with flattening, 10 mm with flattening |
| Flange type | Screw flange |
| Supply voltage | 5Vdc | 7-35Vdc |
| Electrical interface | TTL | HTL |
| Number of channels | 2 channels (A & B), 3 channels (A, B & 0-pulse), 6 channels (A, B & 0-pulse differential) |
| electrical connection | 4 pin M12 | cable | 4 pin KPT | 4 pin M8 | 4 pin screw terminal | 5 pin M8 | 6 pin MS | 8-pin KTP | 8 pin M12 |
| Chock | 200g |
| Range temperature | -40°C – +80C |
| vibration | 20g at 20-2000 Hz |
| Shaft Type | Solid shaft |
| connection direction | Axial, Radial |
Documents for the product MG300 magnetic rotary encoder
Data sheet MG300 magnetic rotary encoder