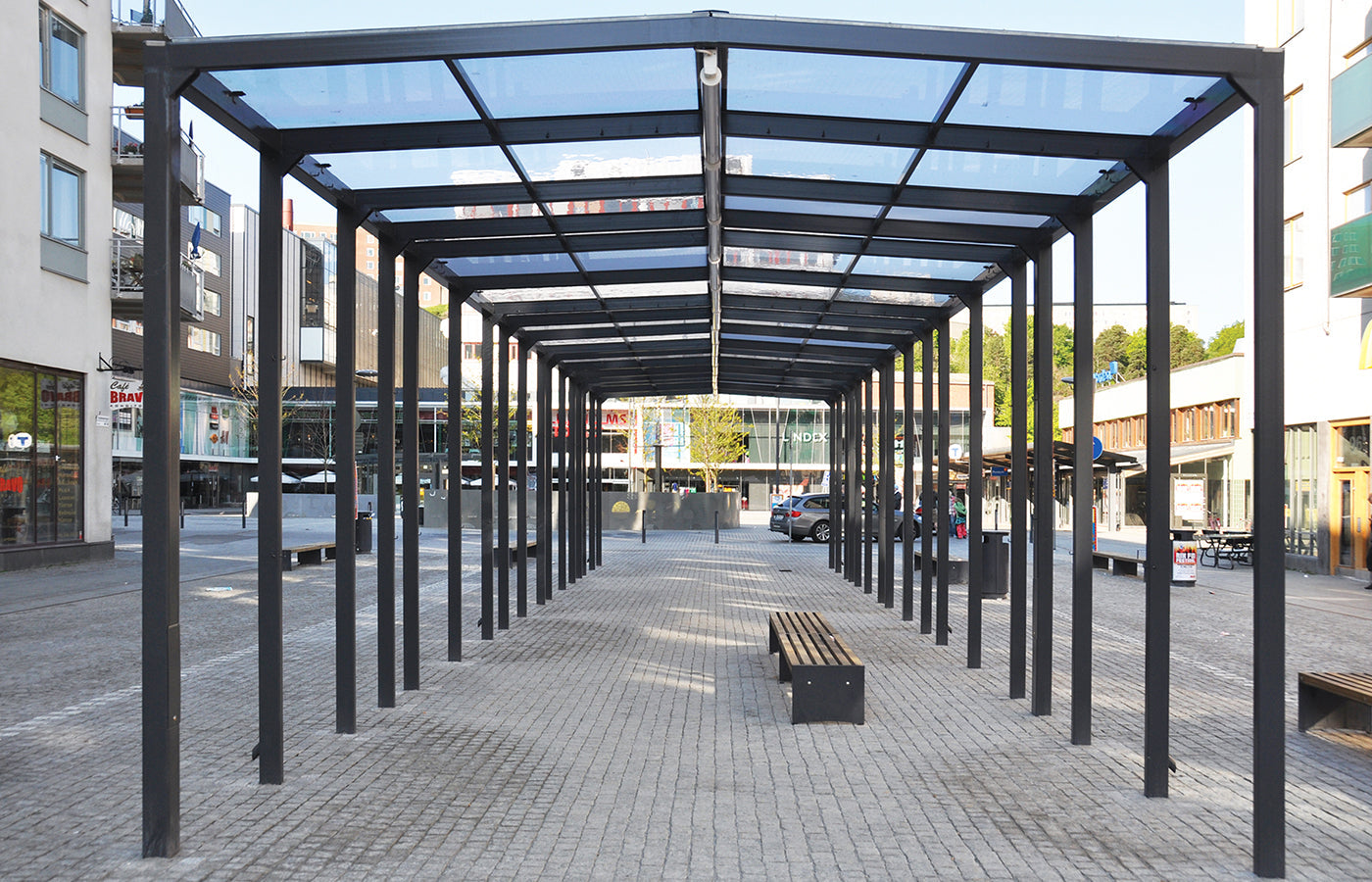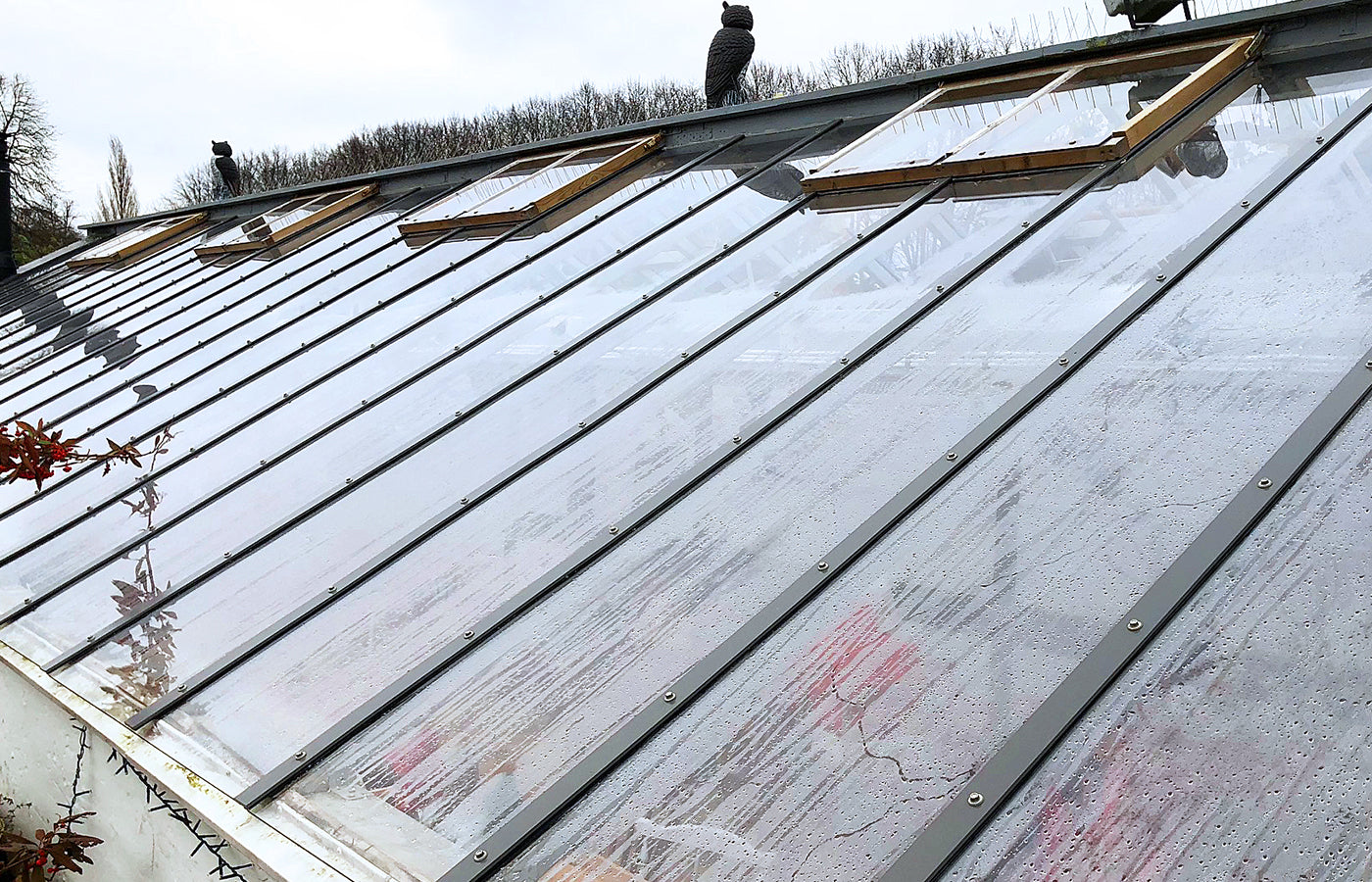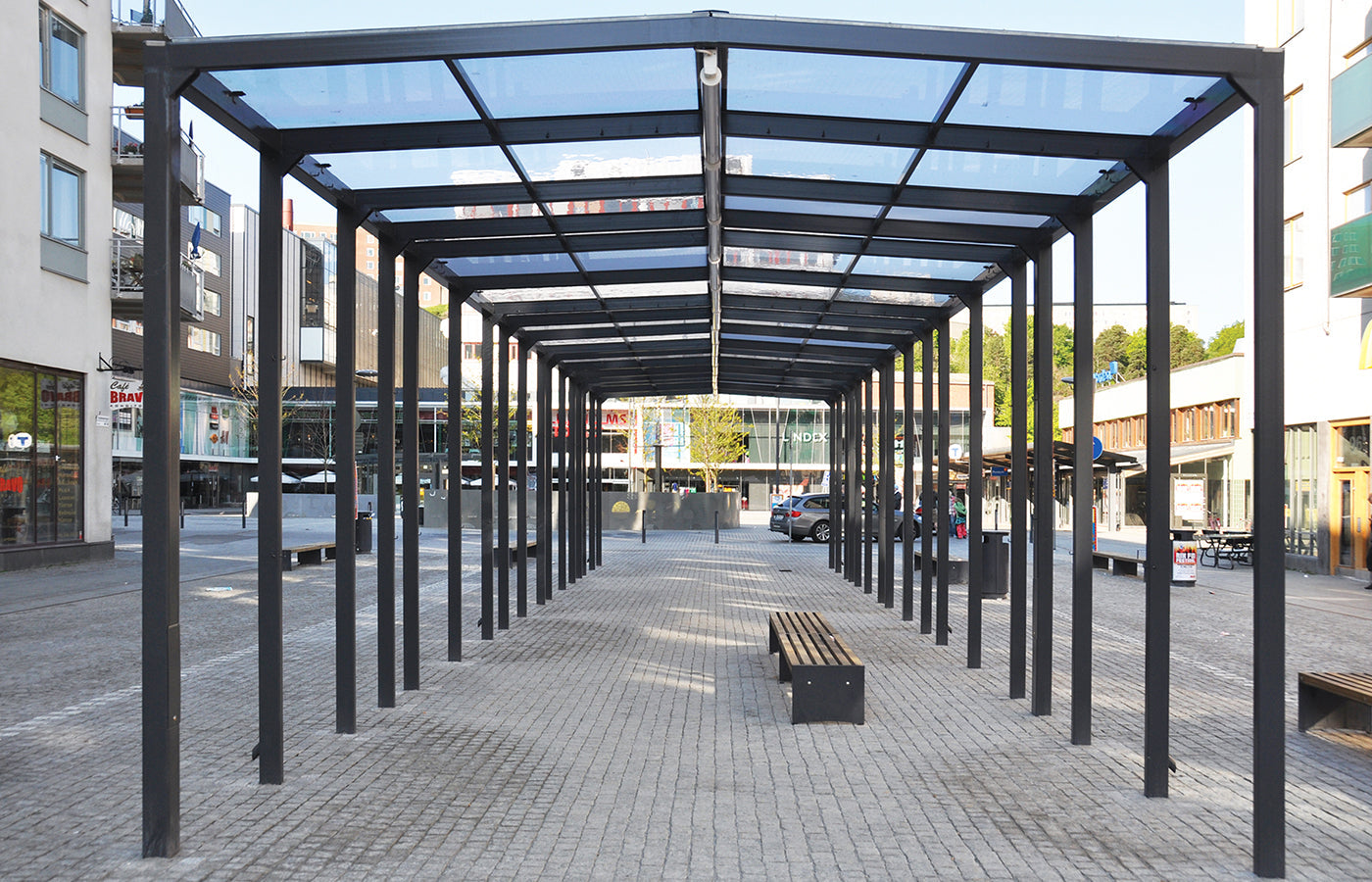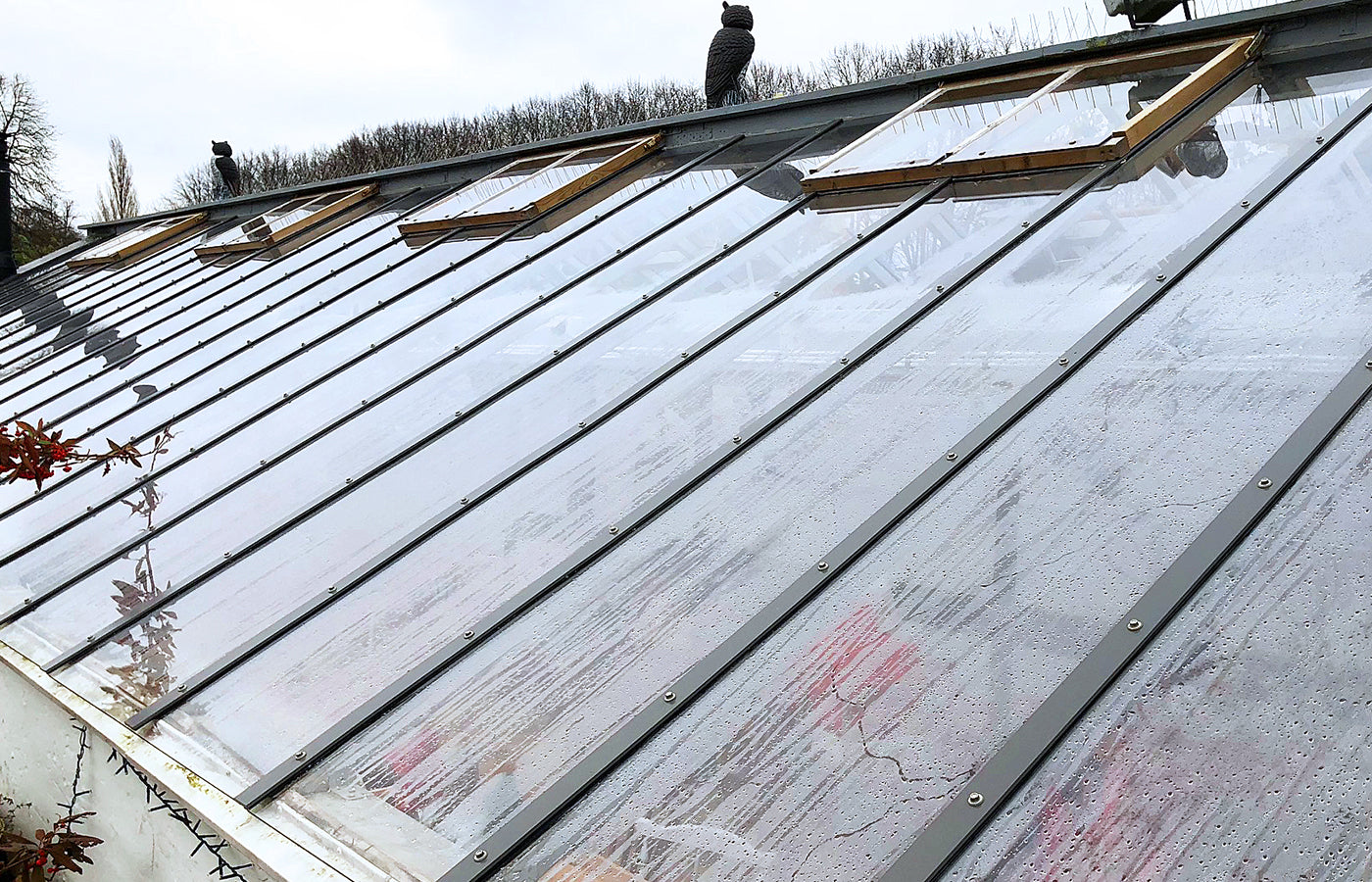 description
Additional Information
Documents
Special glass for roofs - Hammerglass - 300 times stronger than normal glass

Clear, tinted or opalescent Hammerglass products offer interesting and safe roofing solutions for both larger real estate complexes and individual private homes. Panels are supplied in lengths of up to 6 meters or can be joined together with watertight gaskets to form sections of any desired length. Hammerglass panels can also be bent and shaped to accommodate curved roofs. The extremely hard and smooth silica surface with which the Hammerglass panels are coated helps dirt and dust to be washed off the roof structure in most cases by rain. The Hammerglass material can also be supplied in IR form, allowing for clear vision combined with reduced solar radiation.
A clear choice

300 times stronger than glass
No broken glass
Half the weight of regular glass
Clear view of surroundings
Can also be supplied in IR form, with 50% heat reduction
The Hammerglass panels are custom made after assembling the supporting structure
Ready-to-use solutions for mounting and installation
10 year guarantee against discoloration
Construction
Involve us in your considerations as early as the idea phase. Our designers create both drawings and proposals for functional solutions. We will be happy to make you an offer for complete projects: Hammerglass cutting, fastening systems and assembly.
Additional information on the product glass for roofs - Hammerglass
Supplier: Hammerglass AB
Certifications:
Wiki Hammerglass Certifications
Documents for the product glass for roofs - Hammerglass
Data sheet glass for roofs - Hammerglass
Flyer Safety INTECH-ICS AG
Hammerglass Brochure