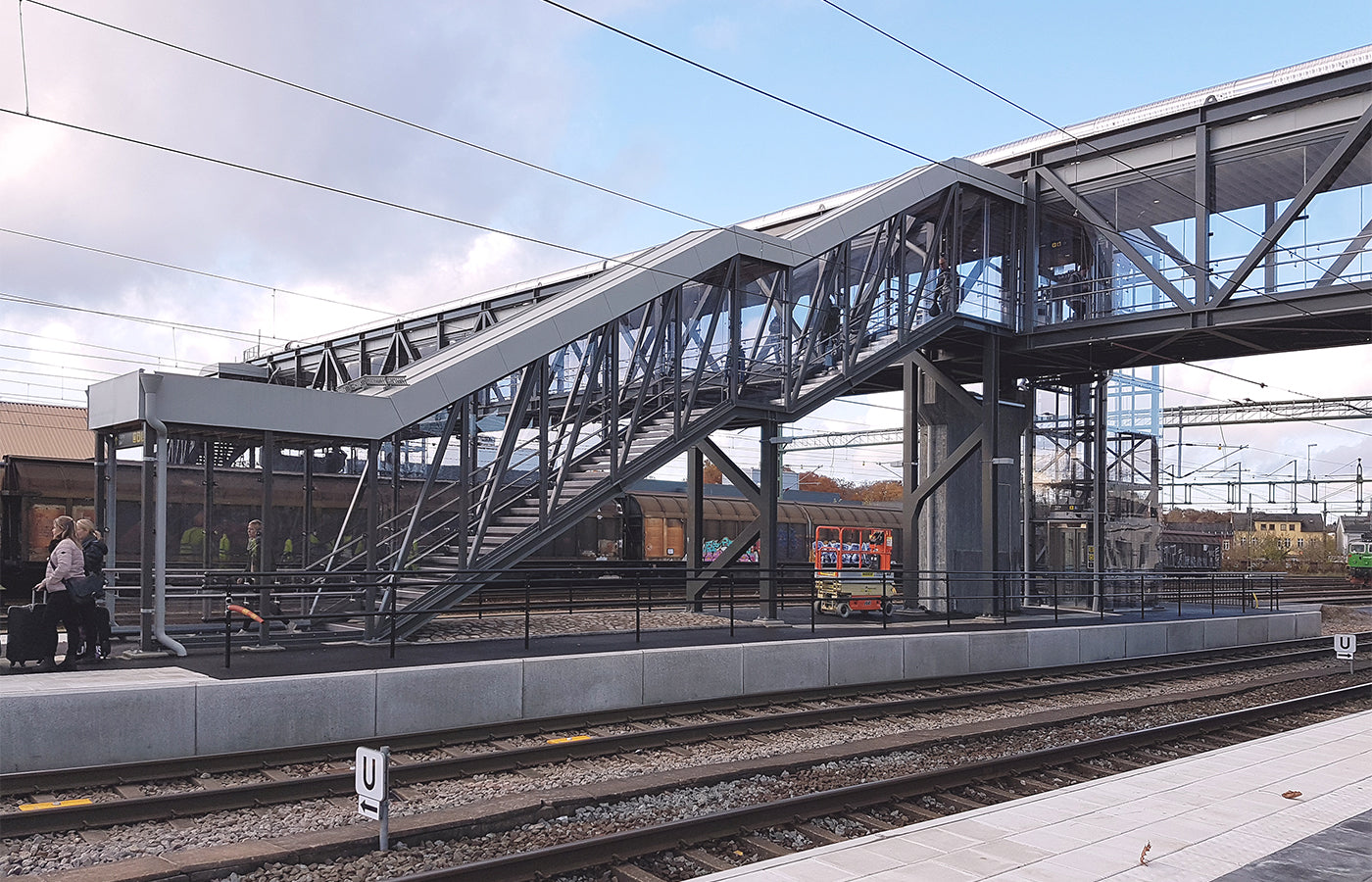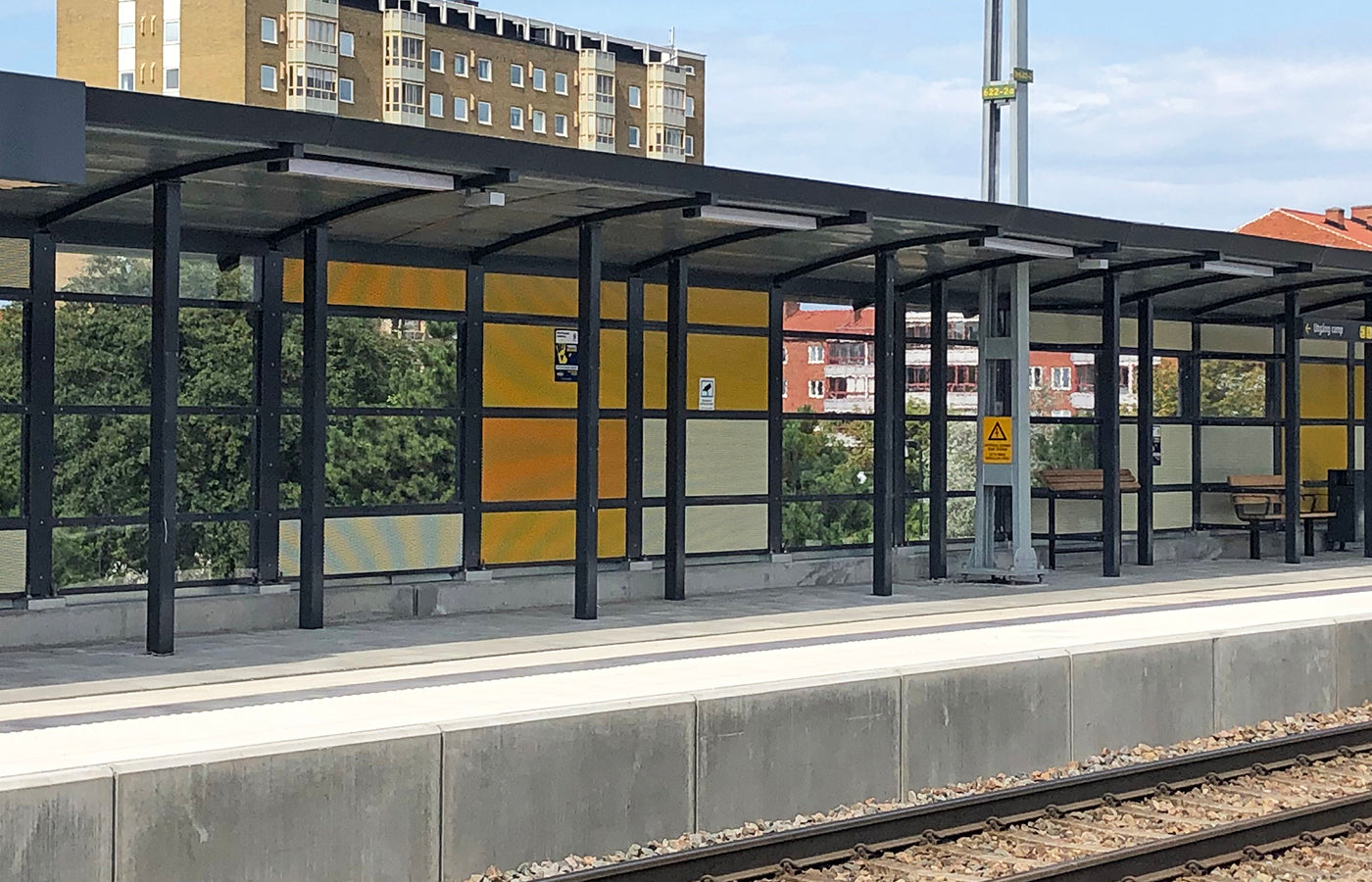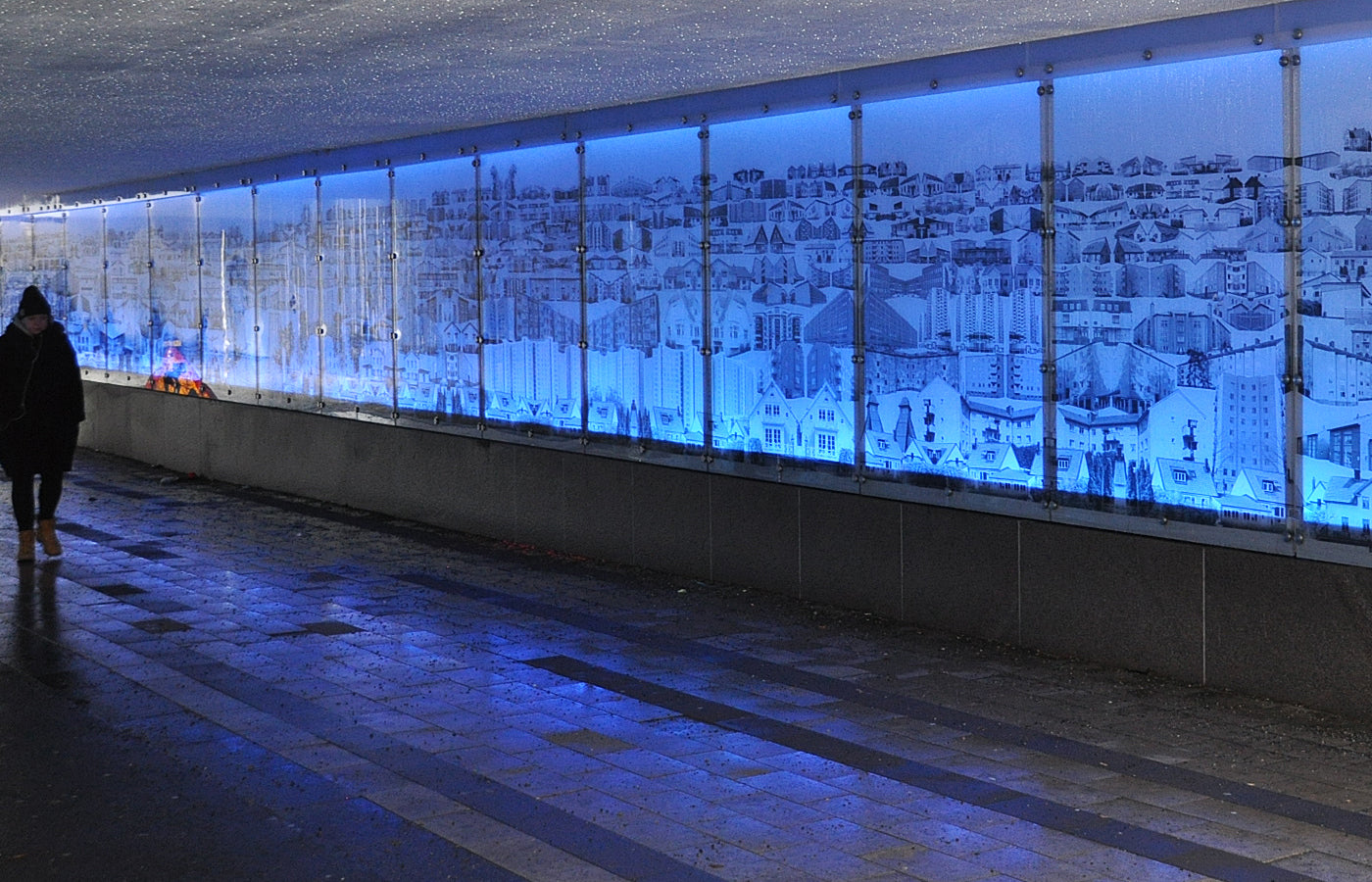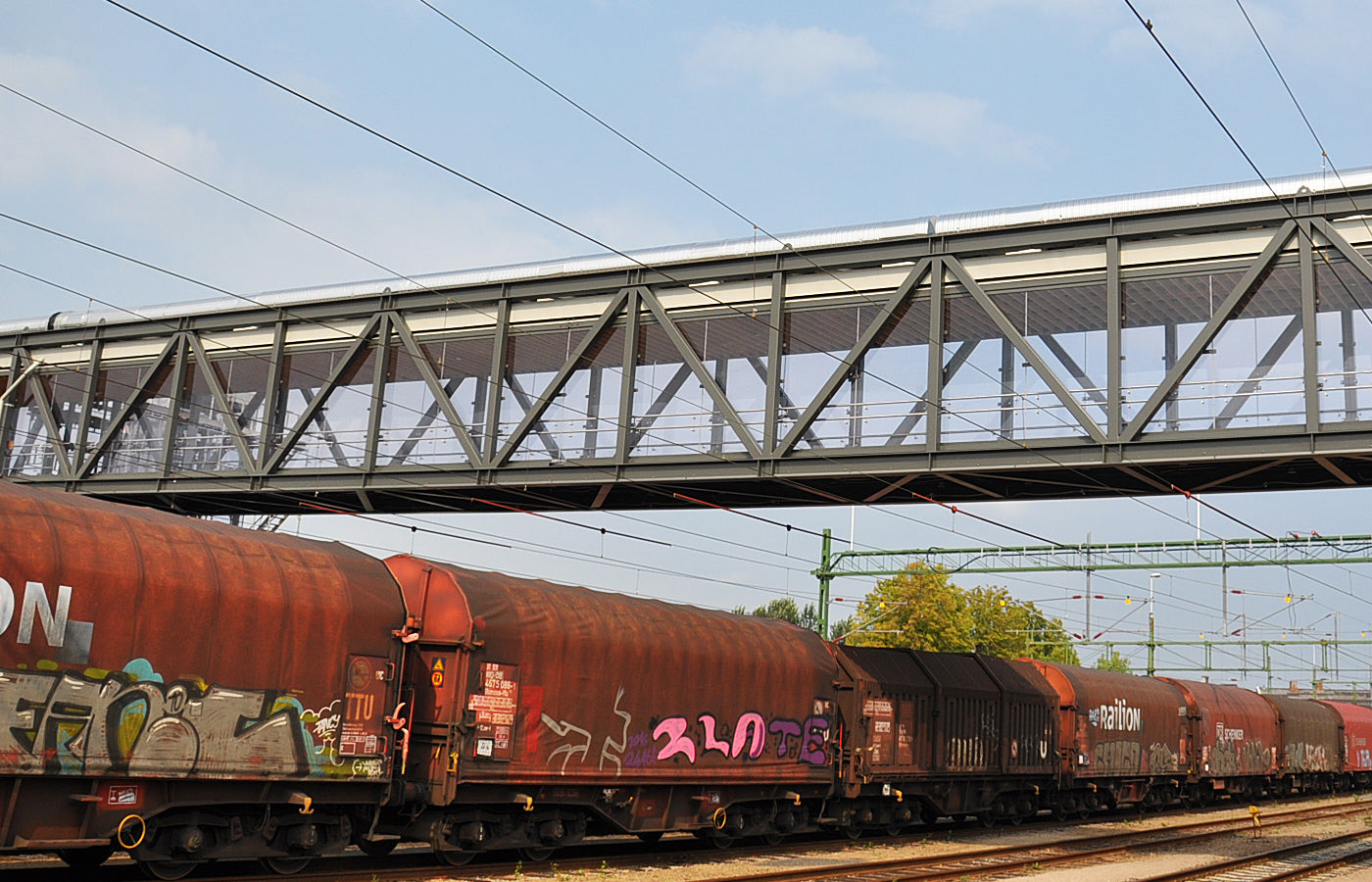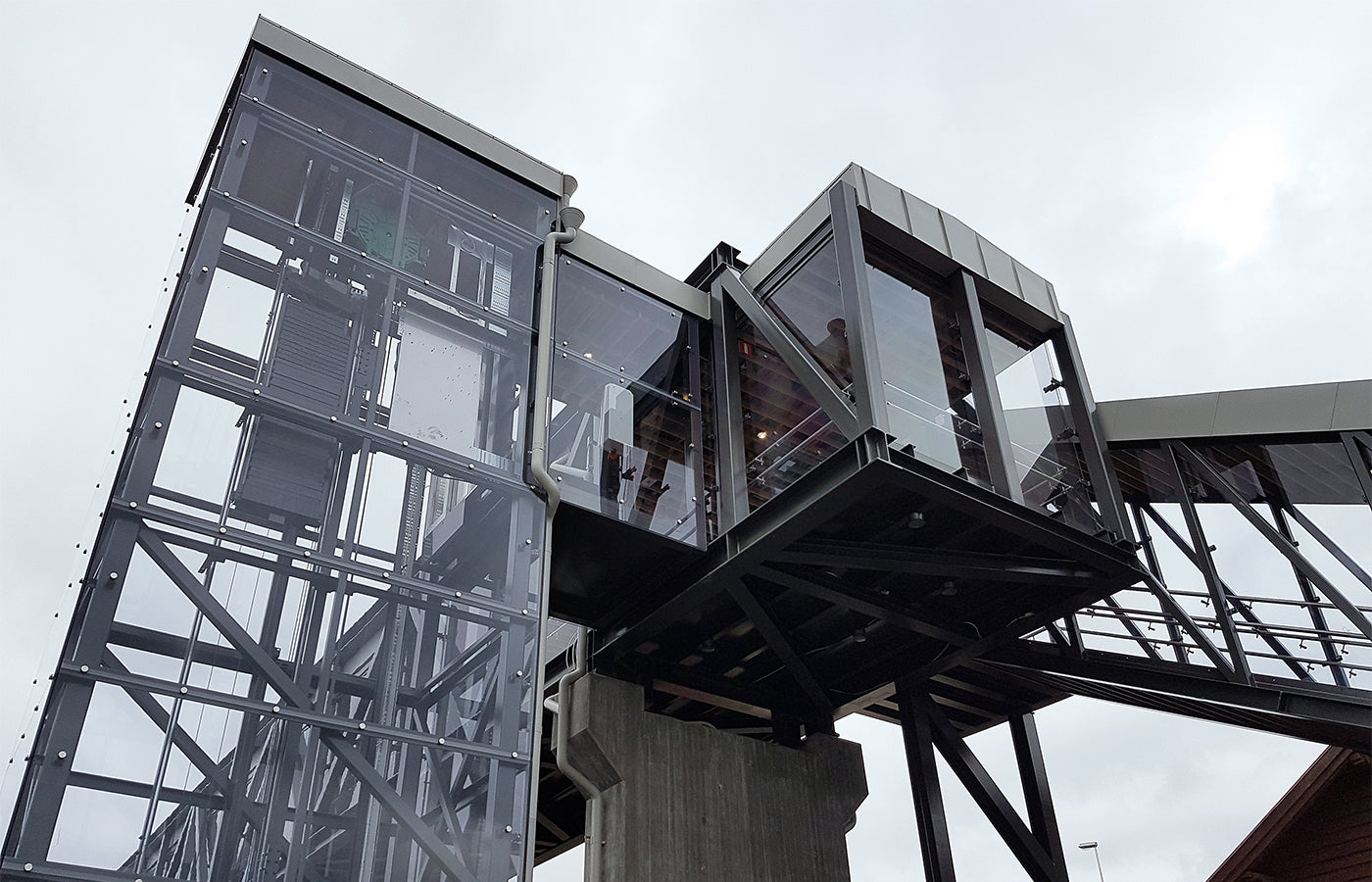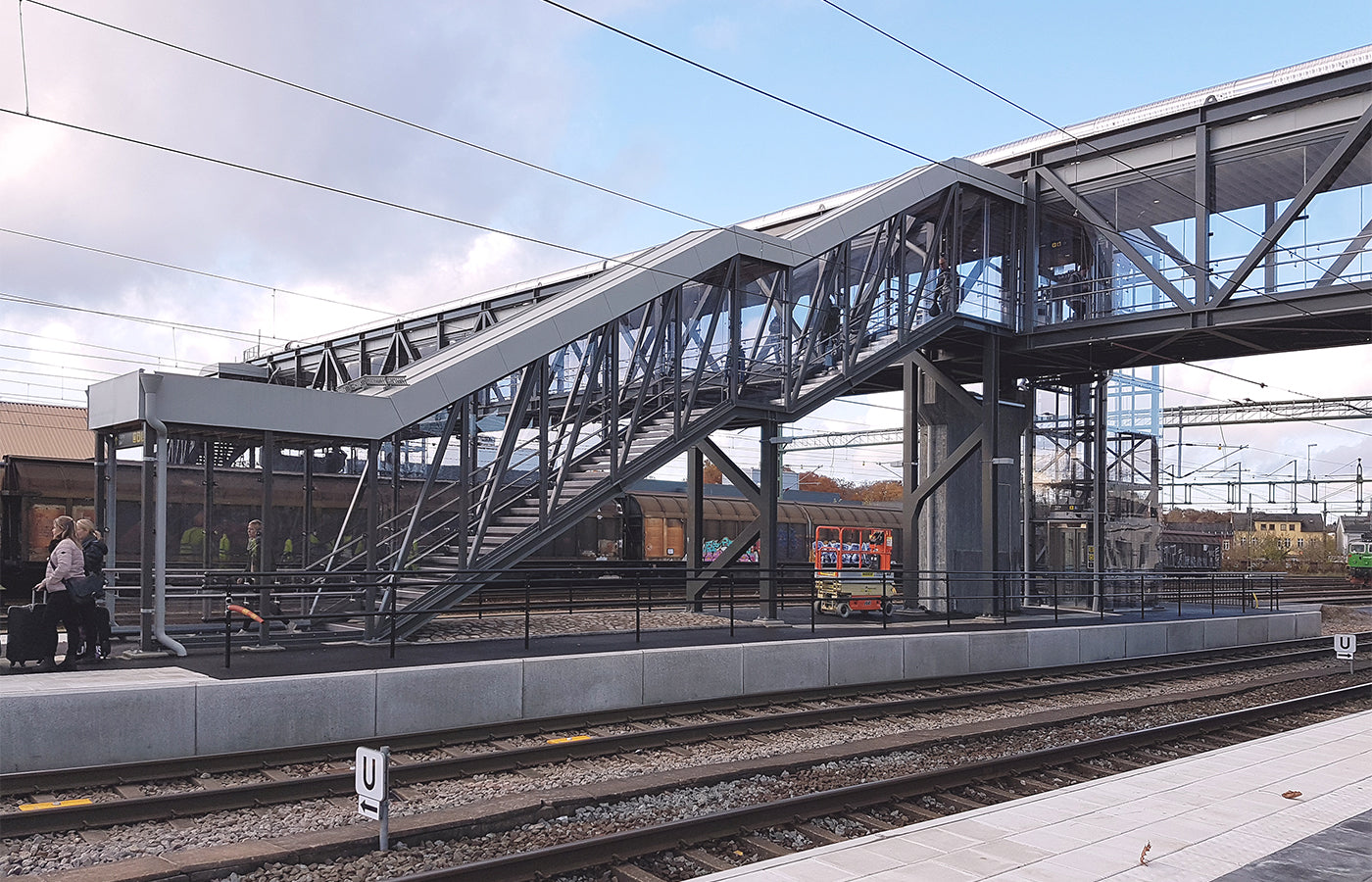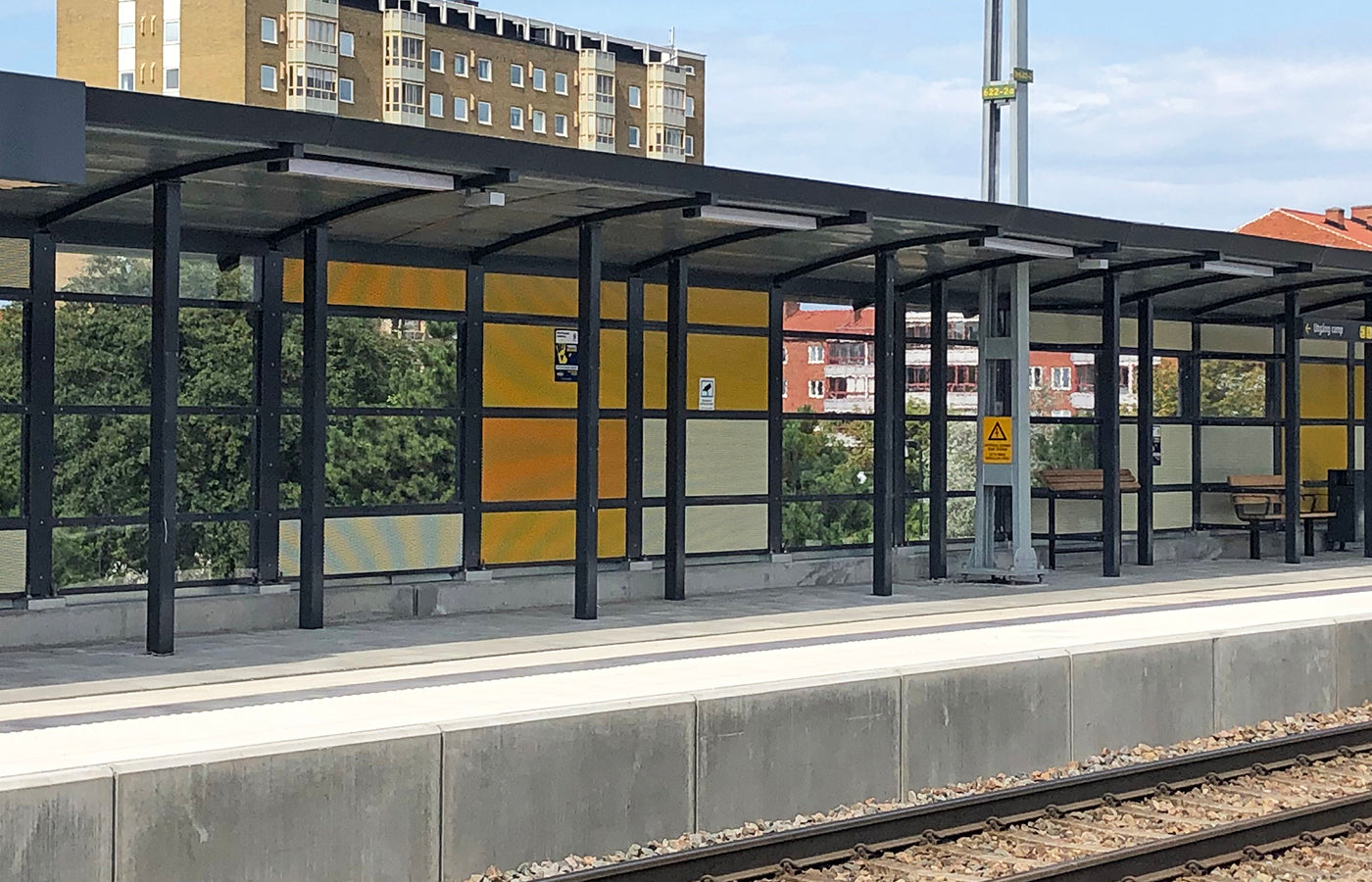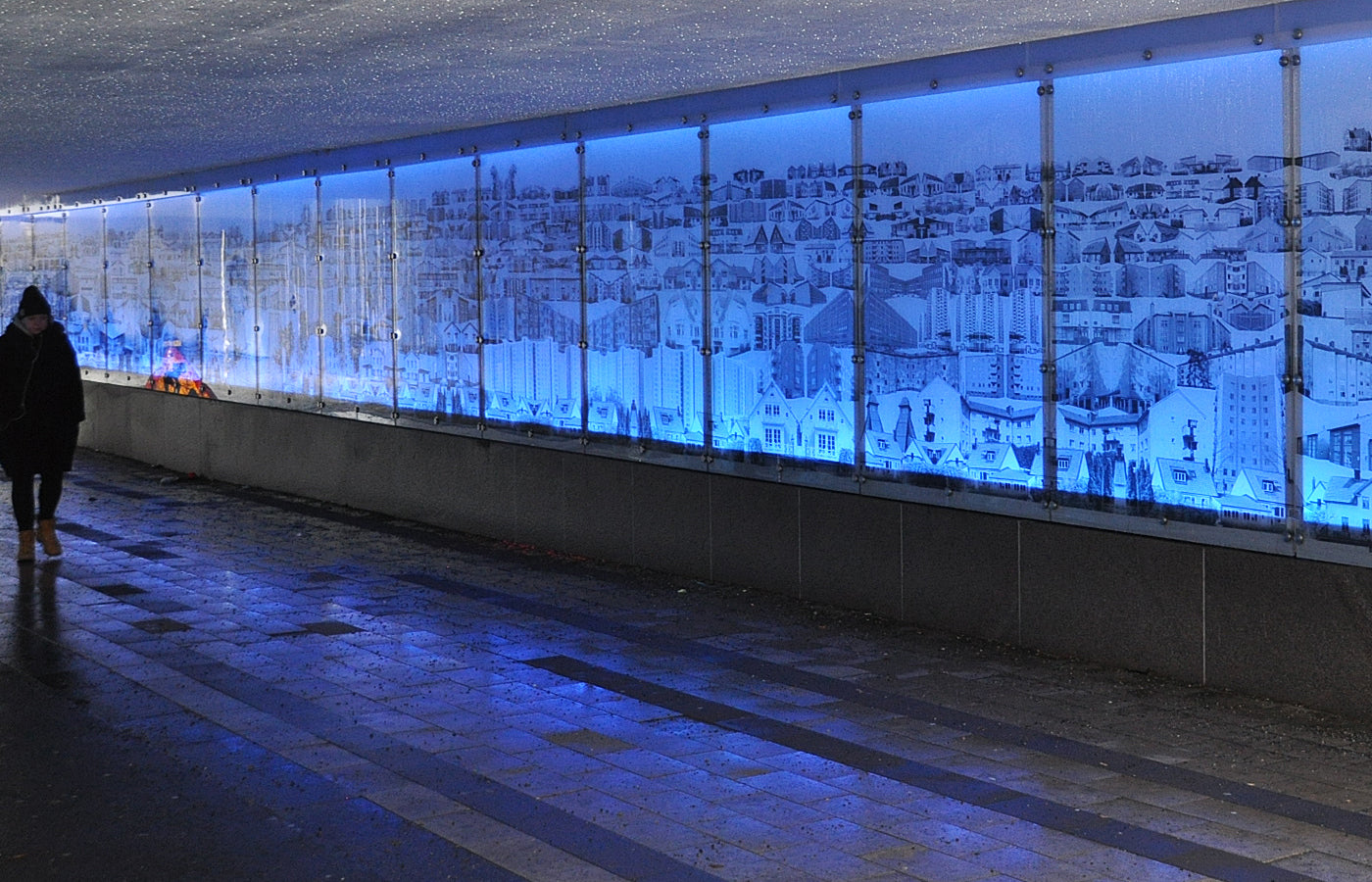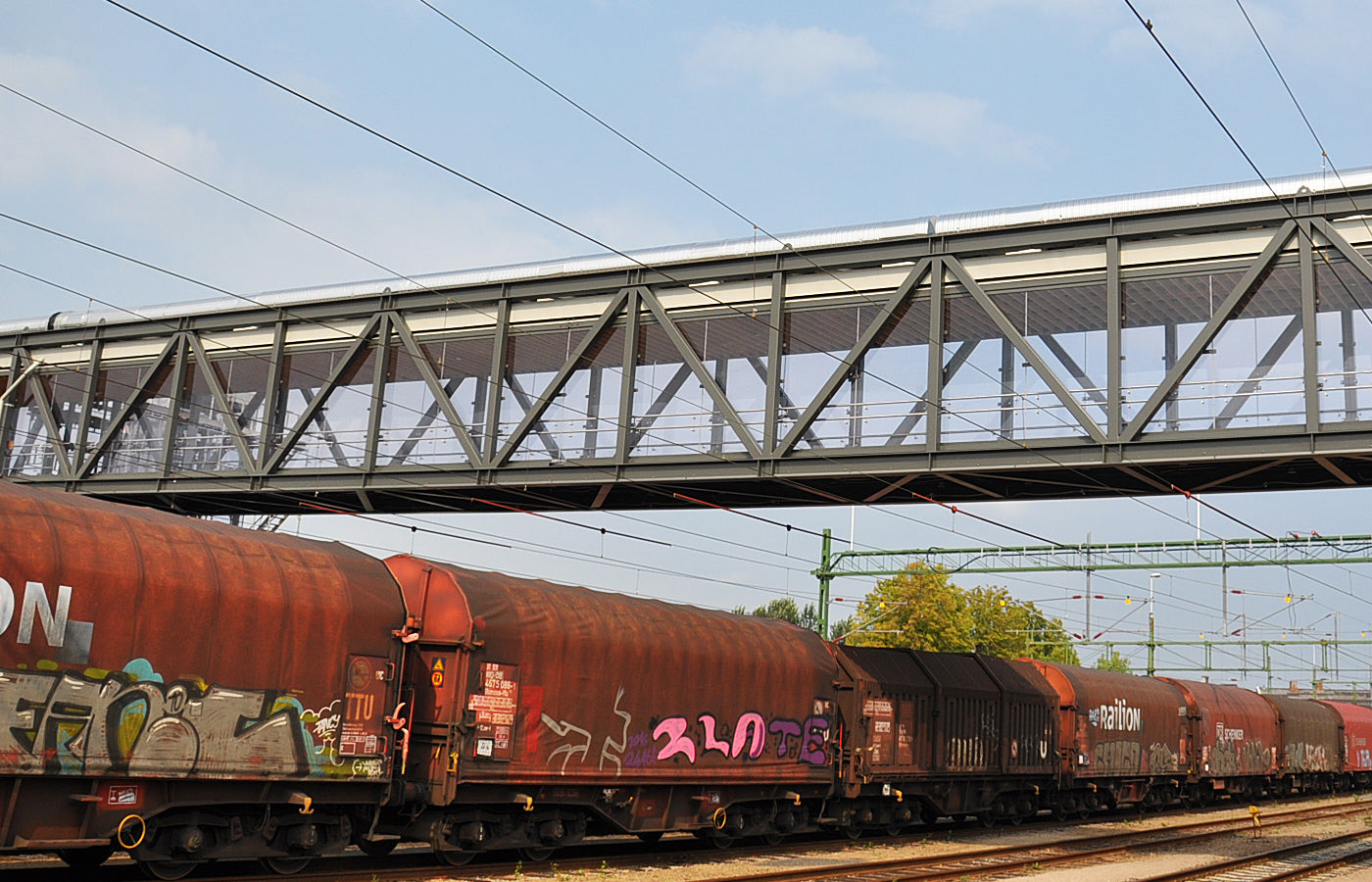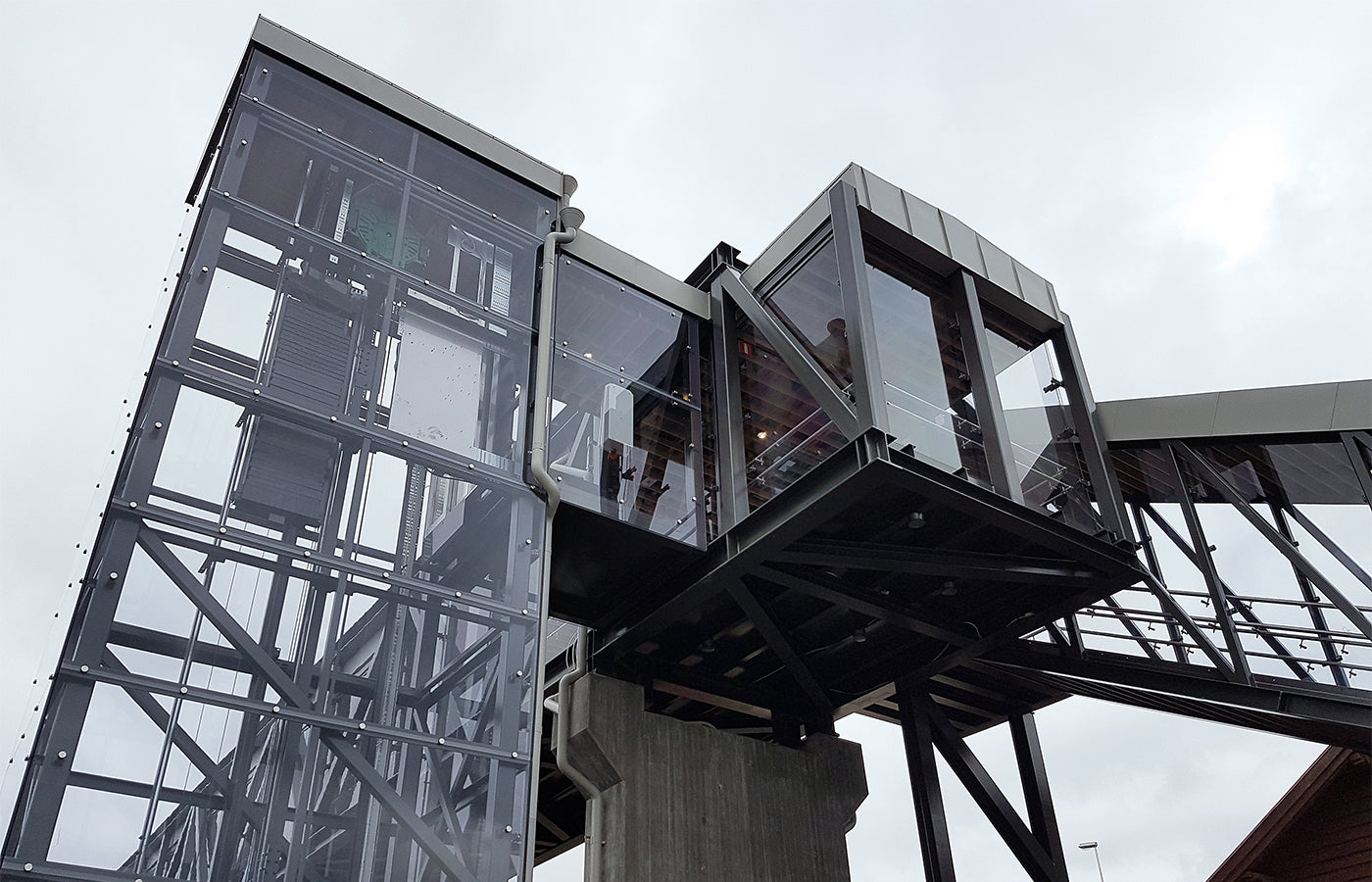 description
Additional Information
Documents
Travel center safety glass - Hammerglass
Permanently unbreakable glazing solutions for travel centres, bus terminals and train platforms.Both the light weight and hard surface of Hammerglass make it an excellent choice for roofs, walls, elevators, etc.The nano-technological surface treatment makes graffiti removal easier and also offers 99.96% UV protection, which means that the material does not discolour over time or undergo any other change in optical quality.The estimated lifetime of Hammerglass is more than 40 years.
Flexible vandal-proof glass solutions
Hammerglass offers unbreakable glazing solutions for roofs, walls, platforms, elevators and balustrades.Clear or colored Hammerglass sheets, up to 6 meters long and 4-20mm thick, offer customers and architects great freedom in project design and construction.If larger sections are to be glazed, the individual panels can be connected to one another.


The fastening can be done with the help of clamping profiles, Hammerglass Fixpoints or project-specific fastening solutions.A gap can also be created between the wall and the glazing pane using fixed points.

Another advantage is that the glazing material can only be cut to size after the basic construction has been assembled, with each glazing cut-out and each fastening element being measured individually with a 3D laser and then transferred to a CAD drawing for production .
Wall sections and roof structures
Crystal-clear wall sections and roof constructions with hammered glass panes that are mounted on existing constructions or project-specific profiles, e.g.Ban L-profile with clamping profiles in the glass joints for watertight sealing.Each section to be glazed is measured individually, and then the glass panes are cut to size.

Involve us in your considerations as early as the idea phase.Our designers will make suggestions for functional solutions.
Glass for stairwells and elevators
Entire external elevator towers with heights of up to 10 meters or more or just a banister? We have shatterproof glass solutions for both stairs, escalators and elevator connections - either in existing installations or in completely new steel constructions.Mounting the handrails directly into the Hammerglass panes works very well.

After assembling the steel structure, measurements are taken to fit the Hammerglass panels optimally.The glazing panels are fixed end-to-end using the Hammerglass Fixpoint system to ensure optimum strength.
Glass walkways and bus shelters
Entire construction projects are often carried out while the railway is running.This means that it must be possible to erect and then lift most constructions directly next to the track area.Our fitters insert the screens while the steel skeleton is still on the ground and then lift the entire structure.This type of lifting is practically impossible with ordinary glass, since movements in the construction would lead to glass breakage.

All discs were individually measured and manufactured.Even if the steel construction does not correspond 100% to the drawing, the assembly of the discs proceeds smoothly.

Glazed on the ground and lifted in place
Individually measured and manufactured screens
Undamaged and clean weather shield
Hammerglass modular shatterproof bus shelters, replacement of glass in existing platform shelters or glazing in a completely new structure.Hammerglass sheets are flexible and can be shaped to fit curved profiles.

Safe pedestrian underpasses and bicycle tunnels
Illuminated pedestrian underpasses not only offer a safer environment and more safety, they are also visually appealing.An opal, colored impregnated or printed hammered glass pane with LED lighting forms an attractive point of light in the dark at night.

In the case of graffiti, markings or other soiling, most known cleaning agents and chemicals can be used to clean without damaging Hammerglass windows.

Design and installation
Involve us in your considerations as early as the idea phase.Our designers create drawings and make suggestions for functional solutions.We are also happy to provide you with quotations for complete projects: custom-made Hammerglass, posts, fastening systems and assembly.

The plates are custom made after assembling a steel skeleton or similar.
Ready solutions for mounting and installation
Half the weight of regular glass
No broken glass
Free view of the surroundings
Additional information about the product safety glass for travel centers - Hammerglass
Supplier: Hammerglass AB
Certifications:
Wiki Hammerglass Certifications
Documents for the product safety glass for travel centers - Hammerglass
Data sheet safety glass for travel centers - Hammerglass
Safety flyer INTECH-ICS AG
Hammerglass brochure