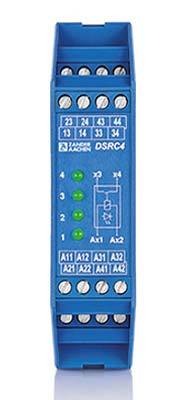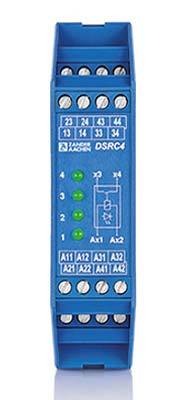 description
Additional Information
Documents
The DSRC4 module contains four completely independent relay interfaces. This results in a significantly reduced space requirement compared to individual components.
DSRC4
Possible applications
machine tools,
production machines,
industrial equipment
Input voltage
AC/DC 24V
Number of Circuits
4
Outputs
1 NO contact each
Max. Switching capacity relay outputs
AC 250V; 8A; 2000VA
width x height x depth
22.5x99x114mm
Additional information on the product DSRC4 interface module
Supplier: Hermann ZANDER GmbH & Co. KG
Scope of delivery: see standard equipment. Please inquire about optional or other equipment.

Documents for the product DSRC4 interface module
Please ask us for the data sheet.