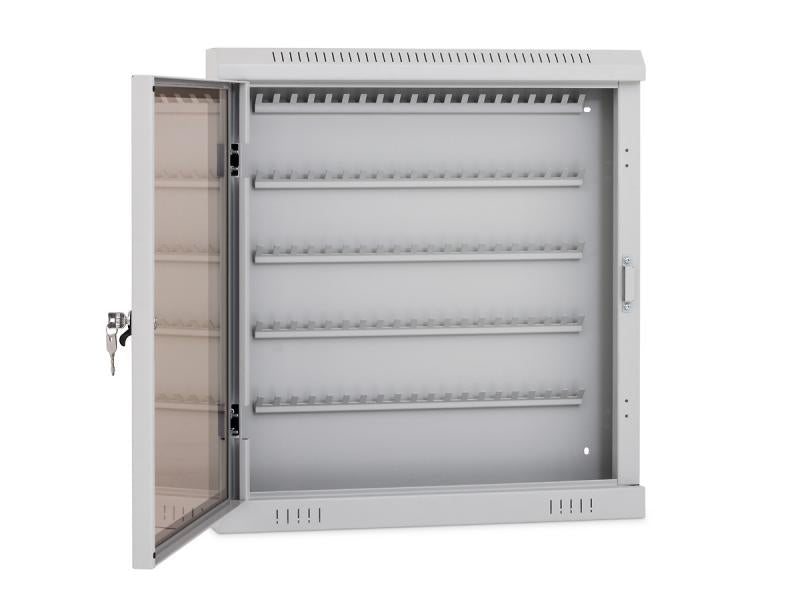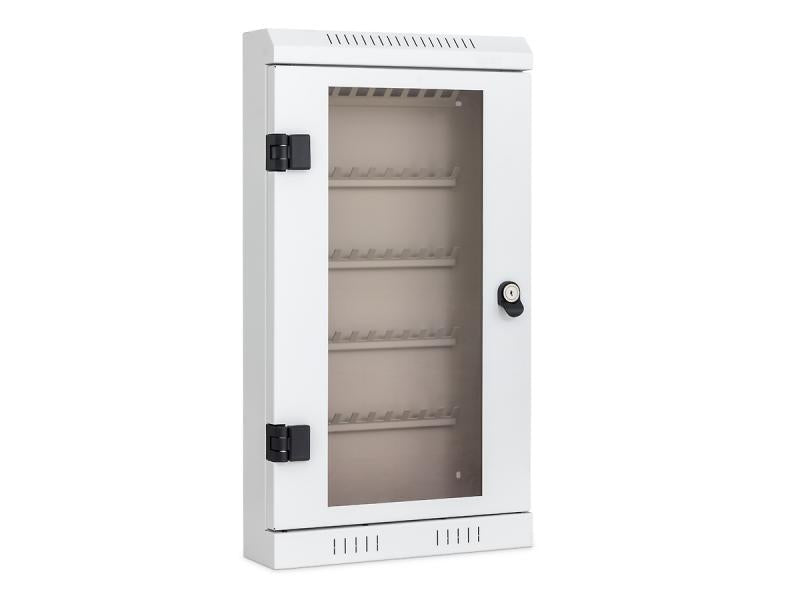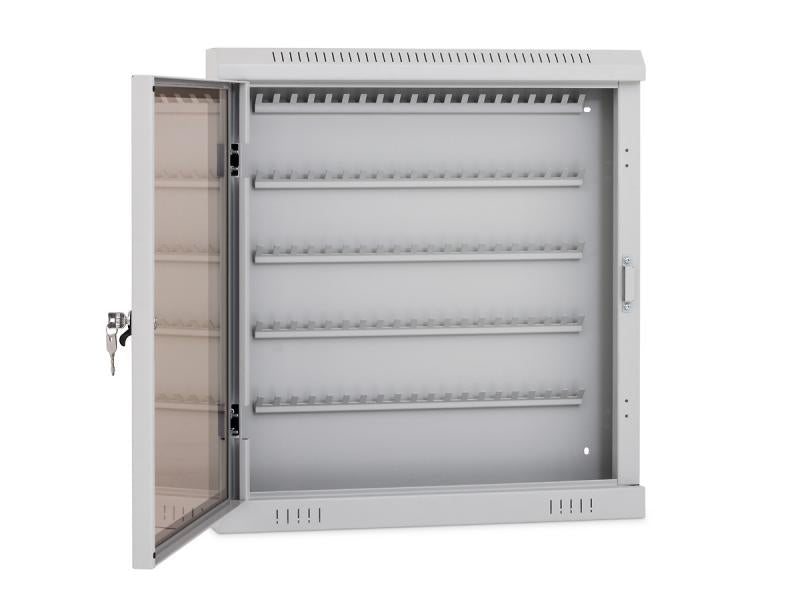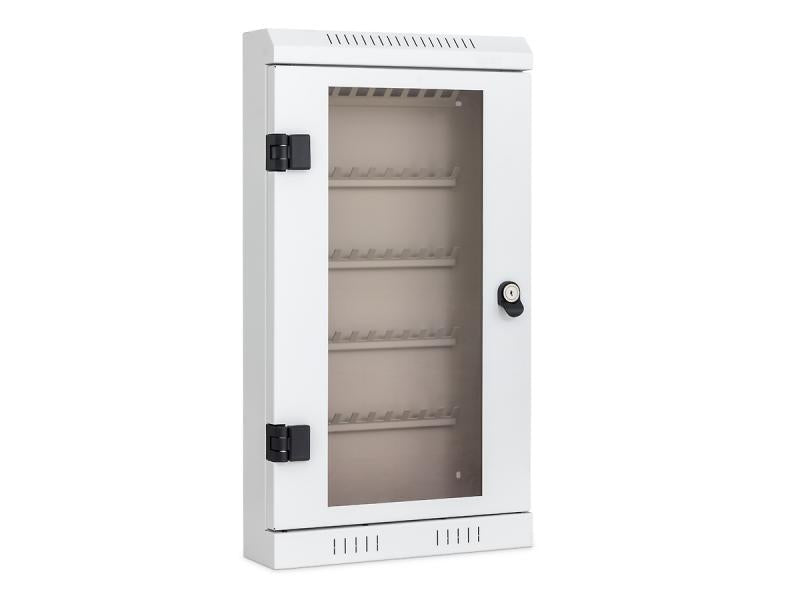 description
Additional Information
Documents
Description of key cabinet
The practical and stylish key cabinet ensures optimal organization and safe storage of your keys, ideal for property management or rooms with many wardrobes. Thanks to the easy wall mounting, the key cabinet fits seamlessly into any room.
Our robust hooks made of high-quality sheet steel guarantee long-lasting and reliable key storage. For maximum security, the cabinet is equipped with a high-quality cylinder lock.
Color range: Our advanced powder coating technology ensures an impressive surface quality and meets the highest standards. The color impresses with its excellent chemical and mechanical resistance, so that your key cabinet remains attractive and resistant over the long term.
| | | |
| --- | --- | --- |
| model | height x width x depth | Distribution |
| 50 hooks | 670x370x105mm | 5 rows of 10 each |
| 100 hooks | 670x620x105mm | 5 rows of 20 each |
| 160 hooks | 990x620x105mm | 10 rows of 16 each |
AdvancedDescription
Additional information about the product key cabinet
Supplier: Tritón Pardubice, spol. sr. o.
Minimum order quantity in the online shop: 10 pieces. Please ask us for smaller quantities.
Delivery time 1-9 pieces of Tritón products: on request
Delivery time from 10 pieces of Tritón products: approx. 6-12 weeks
Delivery costs for an order value < CHF 3000 excl. VAT: on request
Delivery costs for orders > CHF 3000.- excl. VAT: free
Recommended method for installing and maintaining Tritón cabinets
Recommended environment
Must be protected from
mechanical damage,
improper handling,
uses other than those for which the furniture is intended.
Improper handling is particularly
Interventions in the construction and design of the cabinet.
cabinet assembly
The cabinet must be placed on a level floor. Small bumps are compensated by the leveling feet. We recommend attaching the metal furniture to the wall.
Environmental protection
All parts are made from recyclable materials. After the cabinet has been decommissioned, these must be disposed of in accordance with the applicable regulations.
Maintenance
It is recommended that the cabinet be washed regularly with common non-abrasive detergents with a neutral pH (5-8) and then dried thoroughly.
The manufacturer is not responsible for the normal wear and tear of the product.
Certificate
This product is GS-16-08-11-01 certified.
AdvancedDescription
Documents for the product key cabinet
Triton complete catalog 2022 EN
Triton complete catalog 2021 EN
Flyer storage 2022